Don't you just hate it when Android develops a error. Funny thing is that this can even happen to a brand new device sorry to say. As was the case with me and the System UI isn't working Galaxy S10 error I received.
This error simply started to popup at random for out of the blue. First I would be scroll through my phone and notice every time it going to happen that I could not slide down the notification tray and then the error.
It would ask if I want to wait or close the app. Choosing to close the app would cause the interface to refresh and the phone to lock and you would need to unlock and it, then I would be good for a while again until the error would pop back up at randum.
Devices this error may affect?
This error can affect the Galaxy S10,S10e,S10 Plus,S10 5G or other similar phone. This also includes any phone running the Android one UI or other Android based device.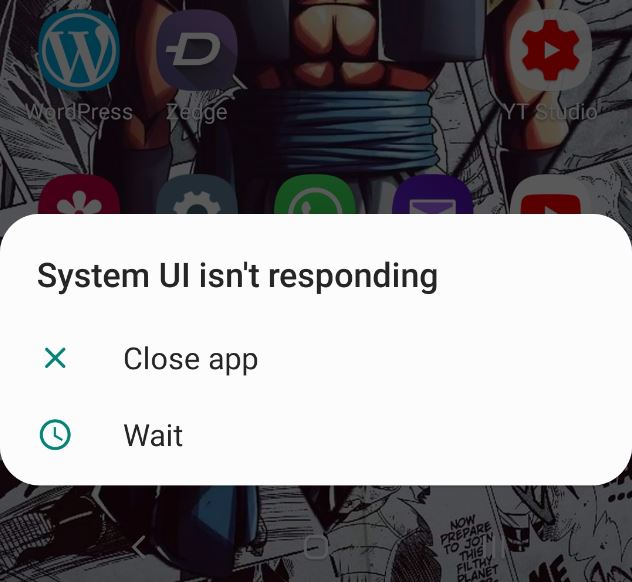 How to Fix this problem?
In my case I was able to fix this problem on my Galaxy S10 plus by doing this:
1.Go to settings, apps and click the three buttons upper right. Now use the option to show system apps.
Now look through the list and look for System UI and click in and go to storage. Now clear the cache and data if possible. You may find you can only clear cache. After this be sure to reboot the phone.
2.Go ahead and boot into Android recovery and clear cache. Don't worry this will not delete any of your data.
3.Be sure to download the latest stability updates for your phone. To do so go to settings and then software update, finally select download and install to update your phone.
Now that should get rid of the System UI isn't working error.
Video Tutorial:
Watch the following video to see how its done step by step.
Important Note:
In some cases like mine the error did not disappear right away. It actually took a little time after performing the steps above but the error did eventually go away totally.
Before you Go
Before you go please share this System UI isn't working Galaxy S10 article with a friend. Please also comment and check out more of my content.