So it has happened again Facebook has crashed for what seems to be the tenth time now with the dreaded: "Unfortunately,Facebook has stopped. "
Today's main focus will be on stopping this error on devices such as the Galaxy S10,S10e and S10 Plus. By extension this will work for any other of the many similar devices out there that run on Android.
How to Fix the Unfortunately Facebook has stooped error?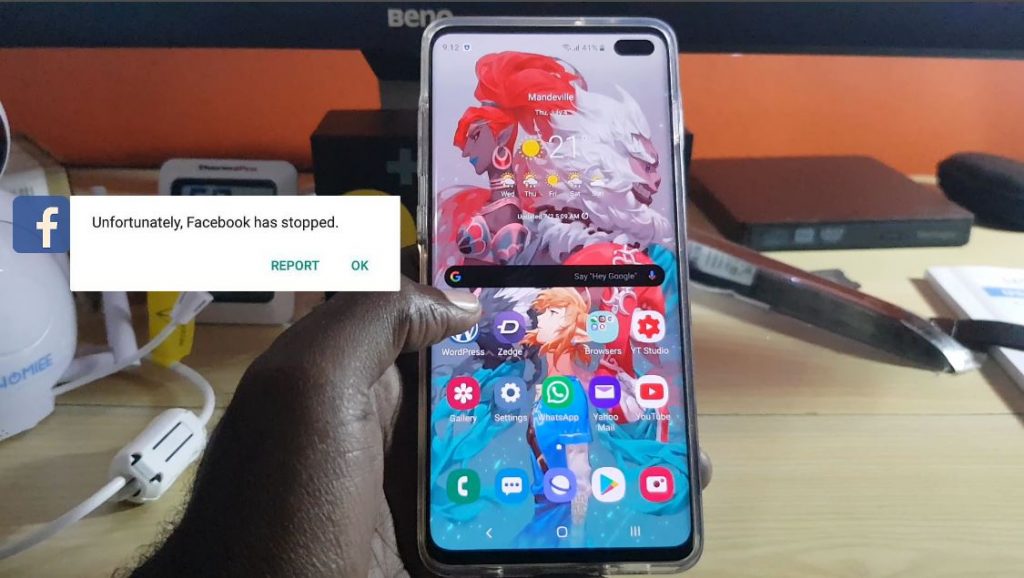 To fix the Facebook keeps crashing error then do the following:
1.For good measure restart your phone.
2.Go ahead and clear the cache of the Facebook app. To do this simply go to settings, Apps and find Facebook. Next go to storage and then clear cache and clear data. Force stop and reboot the app.
3.Make sure the app is up to date. Go to Google Play and search for Facebook and update the app if the option shows up. Additionally you can click on the three lines upper left and select my apps and games refresh beside updates option and look for Facebook.
4.Update your Android device by going to settings and then software update. Be sure to select download and install while online to check for a update.
5.Uninstall Facebook by long pressing the app and then selecting uninstall. Next go ahead and reboot your phone. On booting up again go ahead and reinstall Facebook.
6.If all that fails then go to settings, General management and Reset. From here go ahead and choose Reset Settings and Reset network settings. Test to see if the problem is fixed with the app.
7.Reset finally if all else fails then backup your phones data and do a total reset. Be warned everything from the phone that's not backed up will be erased. Follow the directions shown here.
Don't Just Go!
Don't just leave, before you do so share your feedback below in the comments. Please also take the time right now and share this article as well as check out even more content here on the blog.