Today's review will be of the Vodool Fast Wireless Qi-Certified Wireless Charging Stand. Its a Wireless charger with a difference when compared to other offerings out there on the market.
I want to thank the guys over at Vodool for sending over the Wireless Fast charger for review. As always it appreciated and will in no way influence the review of this product. As this will be a honest review based on the merits of the product.
What do you get out of the Box?
The product does come in a nicely blended white and blue box. Inside the box you do get the Wireless charger, User manual and USB Type-C cable. No adapter brick is included but you can use your smartphone adapter brick.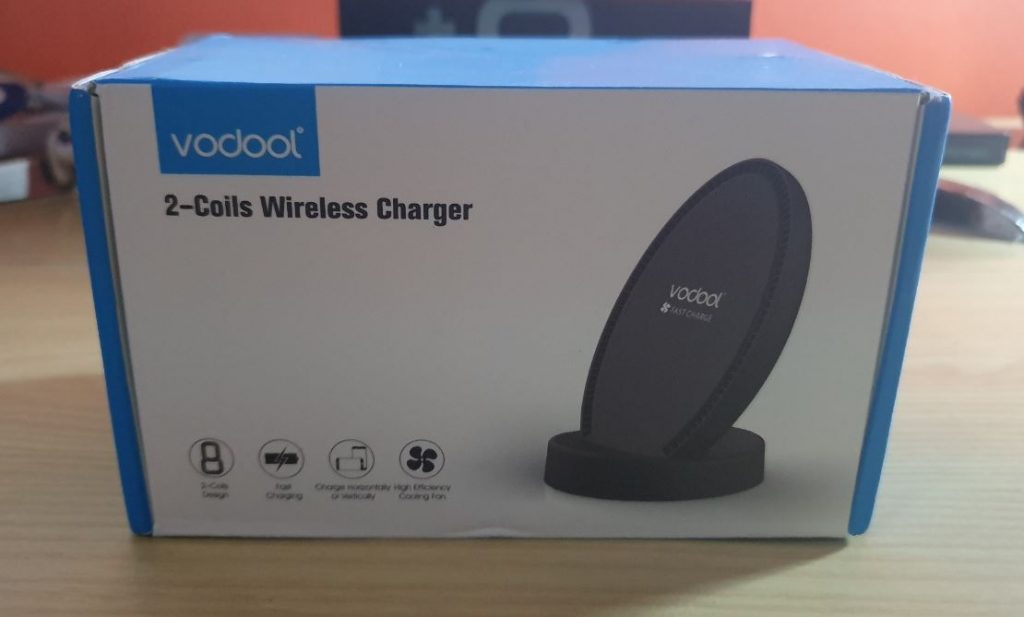 Video Unboxing and review:
Watch the video below to see the unboxing and video review.
The Vodool Wireless Charger
One of the main things that different about the Vodool Wireless charger is the shape. It has a very unique shape and while being a little thicker than the normal wireless charger the extra bulk is from the inclusion of the cooling fan.
The cooling Fan ensures that your smartphone will not overheat from the extra heat that's normally produced while a device is being fast charged.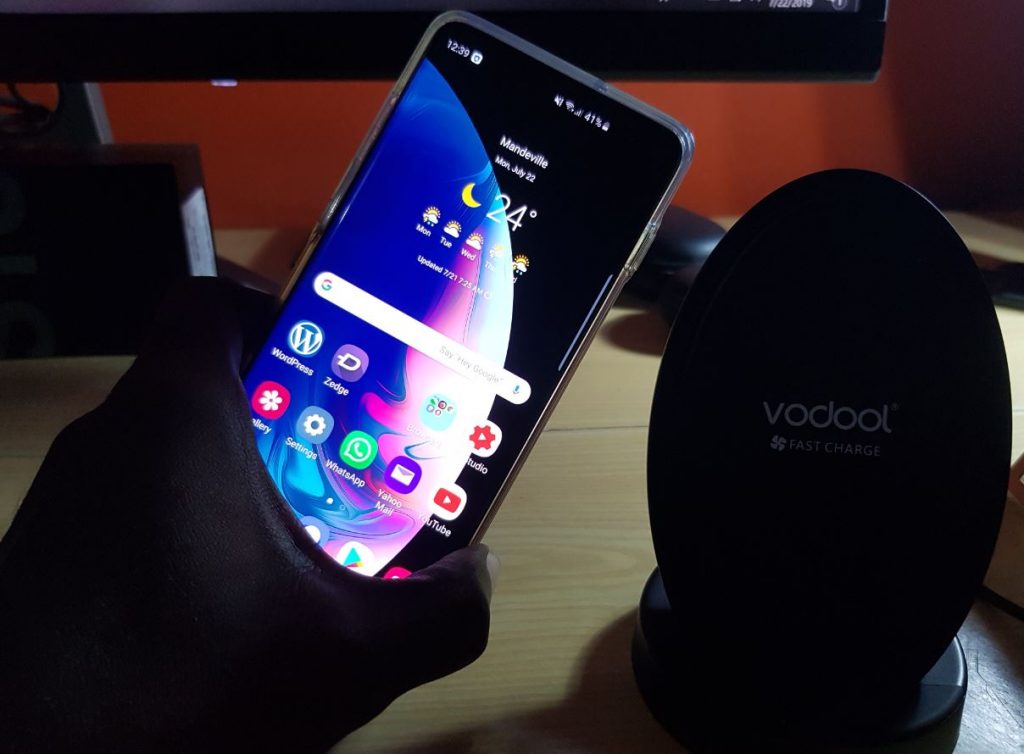 When the Wireless charger is plugged in the fan which is whisper quiet outputs cool air which streams over your phone. The noise produced is very low and negligible.
I love the inclusion of the USB Type-C cable which ensure more efficient power delivery and a easy to connect cable that can be inserted any direction.
There is also a very nice LED light at the based of the charger to give a clear charging indicator. You can charge your phone horizontally or vertically. So no searching for a sweet spot to have your phone start charging when placed on the charging pod.
My Views on this Product
Overall I am very impressed with the Vodool Fast Wireless Qi-Certified Wireless Charging Stand. I thought I had seen everything that Fast wireless chargers had to offer but I was wrong.
Every feature of this product is well thought out and implemented by its designers. From multi-directional charging with its unique coil design I have never have to think about placing my phone in the right spot or moving it around to start charging which is a big thing if you have ever used any wireless charger.
It charges easily even when my phone has it case on. Also when my phone heats up naturally from the fast Wireless charging that does not affect me any more as my smartphone is kept at a very low temperature because of the integrated fans.
Overall I give this wireless charger top marks as a great option for charging iPhones, Samsung phones as well as other Android devices including the iPhone XS, Samsung Galaxy Note 9, Galaxy S10 and much more devices across the board.
Coupon Code
Vodool was nice enough to offer BlogTechTips readers the following limited time coupon code to save $9 on Amazon.
Discount code: MWF4JLR3 $9
Start date: 07/24/2019
End date: 07/31/2019  
Get yours to buy now:
You can purchase yours right now and do remember to use the coupon code above in the time given to save.
Why buy this device?
1.Horizontal and vertical charging for flexibility with its two coils.
2.Cools your smartphone while it charges.
3.Easy to read LED when device is detected and starts to charge.
4.USB Type-C Support which is latest standard over Micro USB.
5.Supports iPhone's, Samsung phones and many other Android phones.
6.Good price and feature balance.
Why you may Skip this?
1.A little bit on the bulky side but this is because of the included Fan.