In the past we have looked at how you can install dual Whatsapp messengers but this time we are taking it a step further and installing triple Whatsapp messengers.
This will work on the Galaxy S10,S10e and S10 Plus devices. It should also work on older models of Samsung Android devices such as the S9,S8 and so on.
So follow the directions below and you will be good to go.
Video Tutorial:
Watch the video below and see how it all done.
How to Install Triple Whatsapp?
In order to install three (3) different versions of Whatsapp on your Samsung Android phone: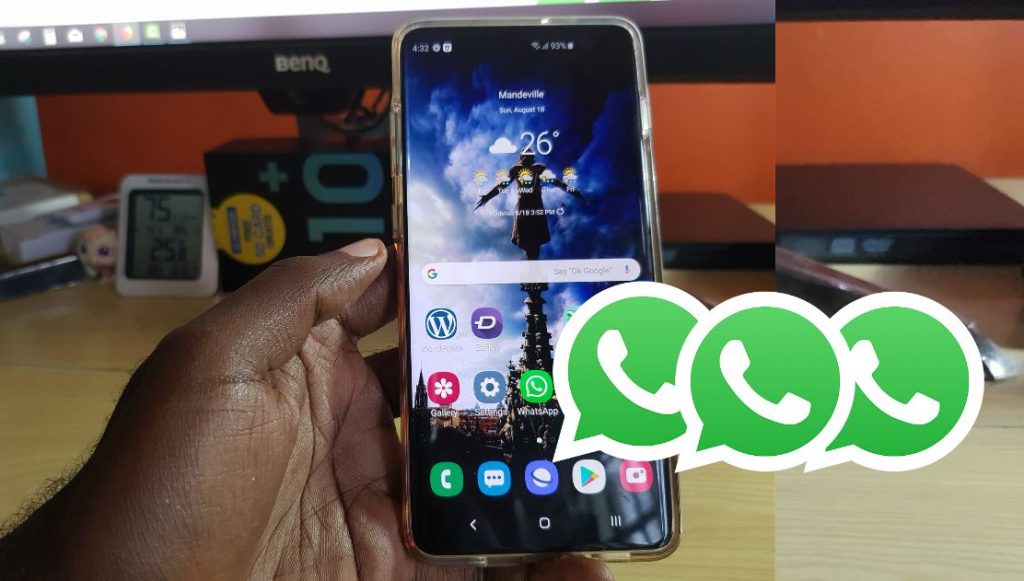 1.As normal you should have one Whatsapp already installed on your phone from the Google play store.
2.The second one can be installed by going to settings, Advanced features.Next look for Dual Messenger and turn the feature on beside Whatsapp.
When prompted go ahead and install the second Whatsapp. The second Whatsapp should appear in your apps with a red icon with two circles in the lower right of the Whatsapp icon.
3.For installing the third Whatsapp go ahead and pull down the notification area from the home screen. Pull down again to access the quick toggles. Slide to the right and select: Secure Folder.
If its not already setup go ahead and set it up. Once setup open the secure folder and click add and look through the apps and select Whatsapp. The icon will be added to the secure folder. When you click on it you should notice it will be another Whatsapp that's stored in the secure folder.
Important Note:
Its very important to note that to activate the additional whatsapps you will need a separate phone number for each (Only for activation and that's it). You can enter the separate phone number on your main device with the three Whatsapps.
When the confirmation text is sent to the number you entered simply input it on your primary device and that's it account activated. You wont need the additional phone numbers after that unless you are reinstall Whatsapp.
Before you Go
Before you leave please share this article on How to Install Triple Whatsapp Messenger on Galaxy S10 devices. I do hope the tips were useful, please take the time share this article and comment below.