Today We will be reviewing the Car Cigarette lighter to wall outlet converter by Yelesley. This is a AC to DC Converter 2A 24W Car Cigarette Lighter Socket 110-240V to 12V AC/DC Power Adapter.
I decided to get this after having a Vacuum that I use in my car that only used a cigarette lighter for power. I wanted to use it in the house especially to clean my Keyboards and such but it did not have a Wall Outlet.
he Idea came to me to get a car cigarette lighter to wall outlet converter which would allow me to plug this device in Inside the house. The best part is that if I ever got any other devices like this I could power them from the a wall outlet.
What you Get?
Inside the package was the AC to DC Converter 2A 24W Car Cigarette Lighter Socket 110-240V to 12V AC/DC Power Adapter and little else.
I was surprise there was not even documentation to explain the power draw output and specifications. This can be found on the listing online and on the adapter itself.
Video Review
Watch my Video to see the unboxing and this product in action for yourself.
My Thoughts on this Product:
I was able to easily connect the Adapter and the Vacuum which power on nicely. The adapter produced a blue light which was surprising seeing the usual light from these devices.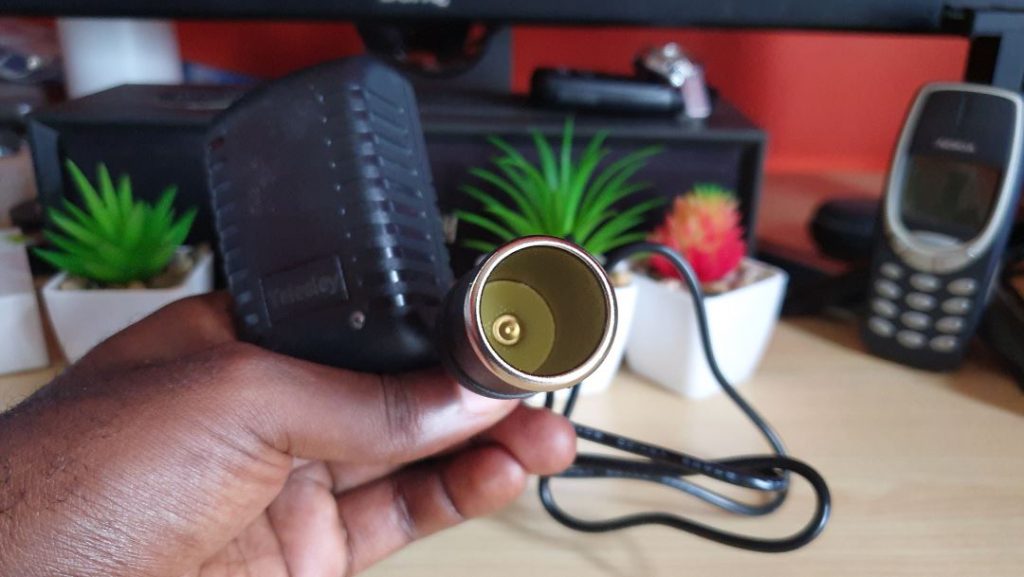 I did notice though that while the vacuum was powered that that it was under powered and its unusual suction power was cut significantly.
I don't think this was the fault of the Product I should ave probably read the output specifications and matched it with my Vacuum or device I was going to connect before purchase.
You would think though that they would match the overall output of a cars Cigarette lighter. Well I will just have to keep this one until I find a better use. I don't blame the product and It seems to be very good but for what I wanted it for it did not work.
Why Buy this Product?
1.Great price.
2.Great for converting your Car only devices to Household devices that use a wall adapter.
3. Well made and works.
Why you should skip this?
1.This product may not work with all Car accessories so check specific power needs of device to be attached before purchase.
Buy Yours Now:
You can purchase your below in the link.
If you have any questions about this product please ask them below and I will answer them.
Continue Reading we have even more Tips for you: