The Laptops keep rolling in for review this month. For review today I have the Asus X540S which is great looking and lightweight Laptop from Asus. I recommend it for school, home or office work which includes document preparation, homework or even multimedia needs. Its priced well under $300 and for the price it's not super fast but it gets the job done and looks good while doing it. I can hardly complain about the performance when I look at the price tag that makes this a steal of a deal much like this laptop here we found recently.
If you go with either one you can't loose, trust me on this I have been buying Laptops long enough to know what to expect. This one should easily last you three (3) plus years and provide great service before needing anything new. So a kid going off to college or starting high school would do well with this for the time they are studying and it wont cost you a tun load of cash.
Asus X540S Specifications
This series of Laptops have a few variants and you can get it with a metallic brushed silver finish look as mine. You can also get it in black too. It has a 15.6 screen with a resolution of 1366 x 768 display, Dual core 2.16 GHz processor with 4 GB of RAM, 500 GB Hard drive,DVD drive,WiFi,VGA,HDMI,USB 3.0,media card reader,Bluetooth and much more. Features will also vary a bit between various versions in this series.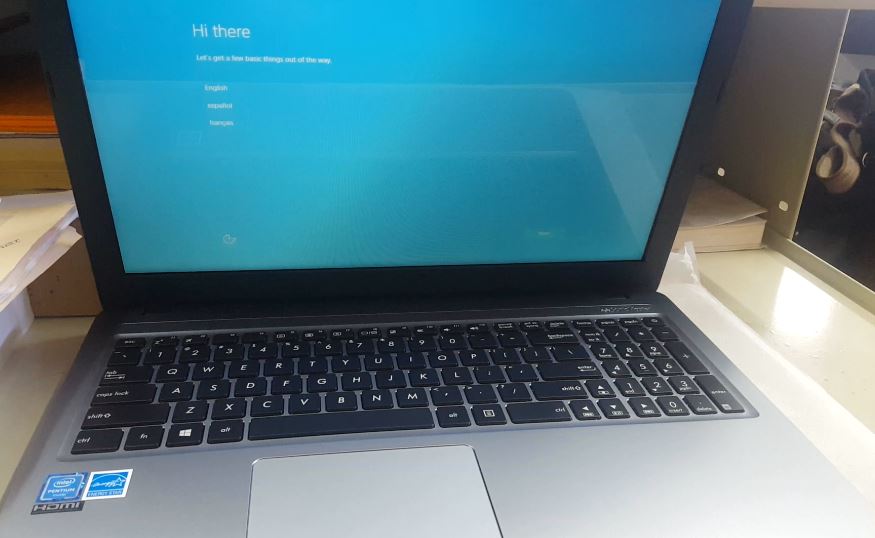 Does this Laptop Suck?
Well if you are not big on specifications or even understand them as I have given them above you might ask yourself: does this Laptop suck? The answer to this question is -No it does not. For the great low price you pay you do get everything you could want in a laptop within reason. And by within reason I mean that it will not be lightning fast but it does handle everyday task and basic Video Game playing snappily.
So you can expect to get any school or office work done without the laptop holding you back. You can also play low-end games and listen music or watch movies but don't expect to be playing the latest high-end games.That's for a Gaming Laptop. The features I like the most is the inclusion of the DVD drive and it has plenty of connectivity options. The light weight is also a welcomed thing as carrying around a heavy laptop is no joke unless you want to develop your arms. The included operating system is Windows 10 64 bit which is Microsoft's latest and greatest OS.
Why should you buy this Laptop?
1. It's very cheap.
2. Great features for the price.
3. Good storage and large screen.
4. Lightweight and portable.
Also do remember to do these key things when you get a new laptop.
I really like the look and feel of this Laptop and for the low price its worth considering a viable Laptop option for the kids for college or other form of school work laptop. Best of all you can save yourself a lot of money and who does not like saving money. Do leave a comment below and consider subscribing to the blog we post regular tech tips and articles just for you.
Continue Reading we have even more Tips for you: