For this article I want to show you guys how to Hard Reset any BLU Tablet. So if you own any brand BLU tablet and want to know how to reset it simply follow this tutorial and you will be able to get into recovery in order to reset your Tablet. The process is very simple but if you do not know what you are doing you may get stuck during the process. The instructions can be found below.
Why Hard Reset your BLU Tablet?
There are a number of situations or reasons you may reset your tablet. They include: You are stuck on the Boot screen and tablet wont startup, you have too many pattern attempts and get locked out of your device, you forgot your password, you are selling your device and want to erase your personal data,apps are crashing, your device is slow and you want to return it to factory condition.
So if you have a similar problem as stated above then performing a hard rest may be your best course of action to take. But be warned this will erase all data on the tablet. So please backup if you can before proceeding.
What device will this work on?
For demonstration purposed I will be using a BLU TouchBook but do note that this will work on any model BLU tablet as they are all similar.
See the Video Demonstration:
See how its done in the following video tutorial
Hard Reset any BLU Tablet
To reset your BLU tablet:
1. First power off your BLU Tablet completely.
2.Now while the device is off hold down volume up + Power.
3. Your device will boot to a screen with three options: Recovery,Fastboot and Normal. Use volume up to move through the options and volume down to select. Choose the option: Recovery.It's usually the first option.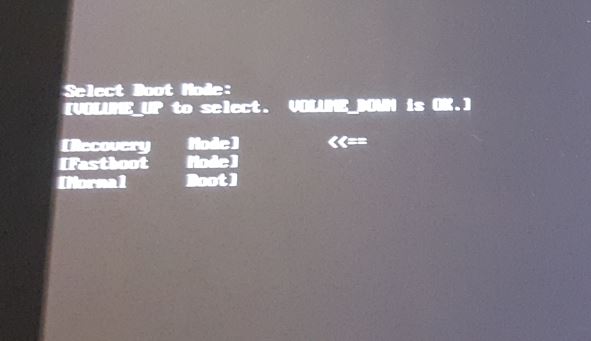 4. You will reach a screen with the Android guy on is back and the text: No Command on-screen. To get past this screen Hold Power and Volume down and the recovery options will appear on-screen.
5. From here you can navigate to any option you want. Use volume down to move through the options and volume up to select. You can go ahead and choose: Wipe data/Factory reset. On the next screen select yes.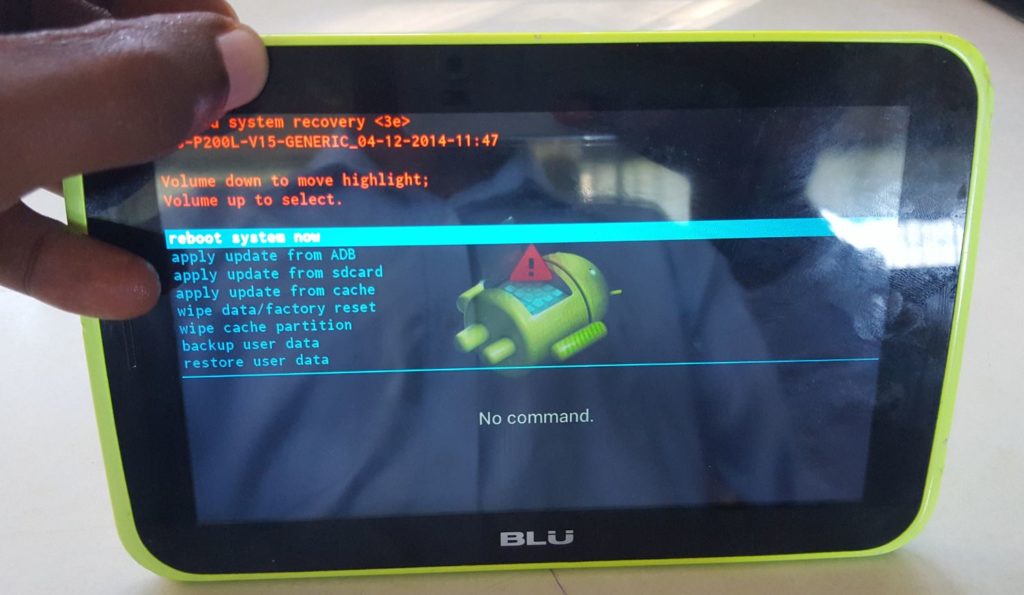 Give it time and your data will be wiped. You can also choose to: Wipe cache partition too. When you are finished choose: Reboot system now and your device will boot up and you can setup your device like the first time you got it out the box.
Final Thoughts
I do hope that helps you in getting what you wanted done. Most people get stuck on the No command screen and don't know what to do. Please share this article with a friend and do check out a few more of our posts on this website. You can also leave a comment below.