If your tablet wont turn on for some reason you are not alone the issue is more common than you think, especially if the issue is happening right after you have tried to flash your tablet with a new firmware, these things happen sometime and you can then start panicking as you don't know what to do, but do not worry we have the solution to the issue and we will get your tablet back to a functional state so that you can continue in your attempts to repair your tablet and have it working 100% once more.
Description of the Issue
Often happens when you attempt to flash a Firmware or ROM on your tablet especially to fix issues such as your device being stuck on the Android boot screen, updating your tablet, bypassing pattern lock for too many attempts, whatever the reason that got you into this state the tablet is now totally bricked or dead and shows nothing but a black screen no matter how many times you press the power button it just wont turn on at all and looks like a worthless paperweight that just taking up space.
Despite your best instinct refrain from throwing the device in the trash as it can be repaired.
What device does this issue affect?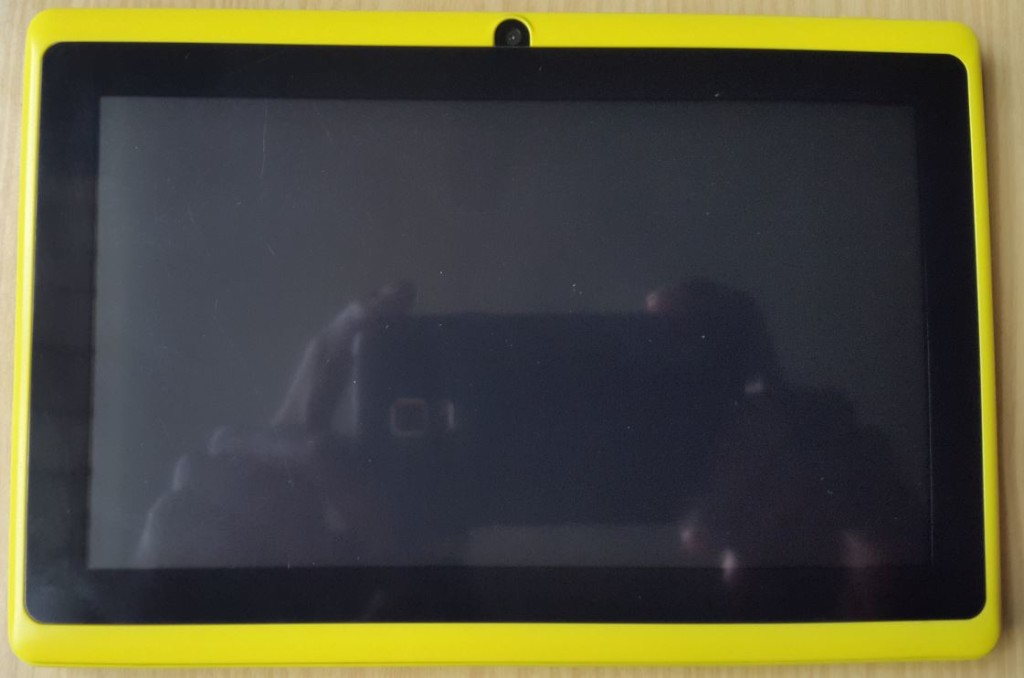 This problem is possible in all tablets but the ones that I am specifically referring to and can confirm this works on is the A13 and A10 based Chinese Android tablets e.g. Alldaymall, iRulu and so on, you know the ones as seen in the pics, there are a millions of them all over the world and they all use similar hardware and this will apply to those tablets or similar models.
The first thing you need to remember is that its next to impossible for you to brick this tablet, they were made to be flashed and flexible so if the screen does not power up and you think its dead or bricked then think again.
How to fix a Tablet that wont turn on?
To fix your tablet wont turn on issue you will need to drain the battery of your device completely, this is the tricky part and once the battery is completely drained you will need to charge your tablet again and follow the procedure here to place the tablet in download mode and flash your correct firmware, you can find out how to find your correct firmware here. If you cannot find your exact firmware you may have to keep testing different ones until you find one that works or works partially as there are so many variations on these Chinese tablets and the manufacturers don't always provide the support files.
The best method I have found to drain the battery is to simply leave the tablet for 24 hours and it will drain, in severe cases it might need a full week. But what I do is occasionally while the screen is blank hold down the power button to speed up the drainage over the wait, when you have given it enough time or at least 24 hours then plug it in to charge and it should startup and all you will need to do now is use the link above and learn how to place the tablet in download mode and flash your correct ROM or firmware file.
Additionally if your tablet is totally different looking than the ones shown you can try to find the reset button on your device, the Tablets shown do not have that button, but if yours does you can attempt to press it to reset, also sometimes the reset button may be hidden on the inside of the device, learn to open your device here.
Why did this happen to my tablet in the first Place?
Sometimes a simple malfunction especially after trying to flash your device can cause it to not function properly, especially if you attempt to flash a ROM for your tablet that's not 100% compatible, sometimes incompatible drivers are loaded by the firmware and the tablet seems to get confused and refuse to boot, other times the same thing can happen and instead the tablet boots but some aspects of the tablet wont work in those cases it seems the ROM was only partially comparable.
Thanks for being a awesome reader of our article on how to fix your Tablet that wont turn on, if you liked this guide or need help please leave a comment and remember to share, who knows someone else might need help with this very issue right now that you know and love, until next time.