Today I would like to look at how to Fix GT08, DZ09, or U8 Smartwatch not Turning On issue. Now if you own any of these watches you know these are the affordable line of Smartwatches which makes them very popular. Also every now and again they tend to have issue where you charge them up fully and when you try to power them on they simply wont turn on for some reason. Today I will be looking at how you can fix this issue on any of these cheap smart watches or similar devices in design.
What is the Issue?
As described above cheap Smartwatches that are affected by this issue simply won't turn on even after charging, pressing the power or sleep wake button or home button you simply wont get anything from your watch. So much so that you may even consider throwing this device away thinking its no good.
What the cause of the Issue?
In most cases the cause of these watches not powering up or on is a manufacturing flaw where the battery pins or terminals are not making full connection with the battery as they should.In other words the battery does not fully sit flush in the back when the cover is on the watch and seeing your hands tend to be mobile and move around this will result in it moving out of the fixed position it needs to be in and thus no power to the device.
For things to work properly the battery needs to be a snug fit in its compartment making perfect contact and not rocking or sliding out of place.
What devices does this issue affect?
This issue affects Smartwatches such as the GT08, DZ09, or U8 Smartwatch or devices of a similar design.This can happen to a new Smartwatch out of the box or it can happen to you after you have had the device for a while and it was working fine.
How to fix the Not turning on Issue with these cheap Smartwatches?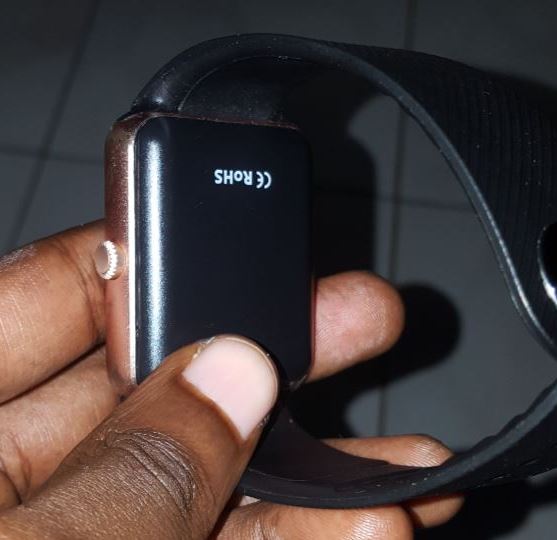 Please note that this fix only works in some cases and not all. It advice that you at least try this fix a few times before giving up.
1.Remove the back cover of your Smartwatch.
2. Next cut a piece of paper that about 2-3 sheets thick to place in the back of the watch on top of the battery. This will act as a stand-off so the battery can make proper connection with its connectors to power the watch once the cover is put back on.Also a small piece of cotton can also do the trick about the size as on a q-tip too.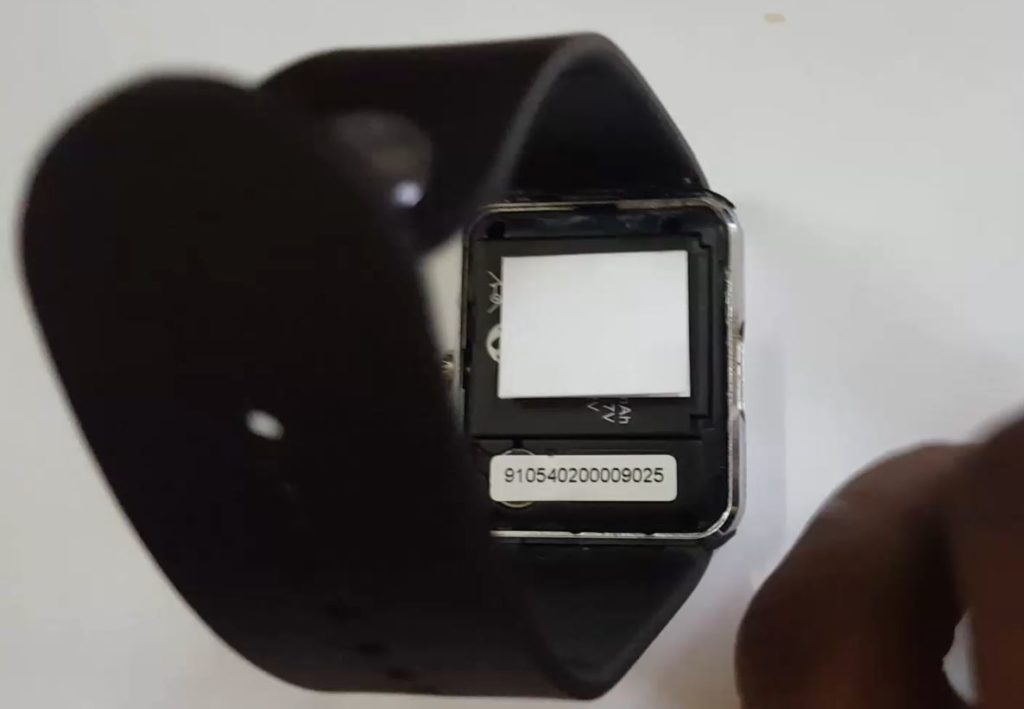 3.Now snap the back on of the Smartwatch once more. Now the battery will be pushed into place perfectly with the paper stand-off that you create and its no longer loose and now making a perfect connection with the terminals and not sliding or falling out of place due to the gap that was once between the battery and the cover.
4. Power your Smartwatch on as you normally do and it should power up easily unlike before.
Final Thoughts
As you can see guys this was a case of the battery not holding in place after the back cover of this Smartwatch was placed on which can be very annoying as you can see. So guys do share your experience below and tell me if this worked for you as it did in my case. If it did then do share this article with a friend or two on social media.
Save