Who ever said a smartwatch had to be  expensive to actually be good obviously has never checked out the GT08 Smartwatch which is an inexpensive offering that available on the market that costs less than $50 if you can believe it. But the big question for this review is whether or not this watch is worth the price you will be paying.
Color options
The various color options for this smartwatch include: Black and Gold, Black and silver and red and gold and you can find them being sold by several different sellers on various websites.
Whats Inside the Box?
Inside the box you will find :
The GT08 Smartwatch
Getting started guide or user Guide.
Screen protector
USB  cable
Battery/Back cover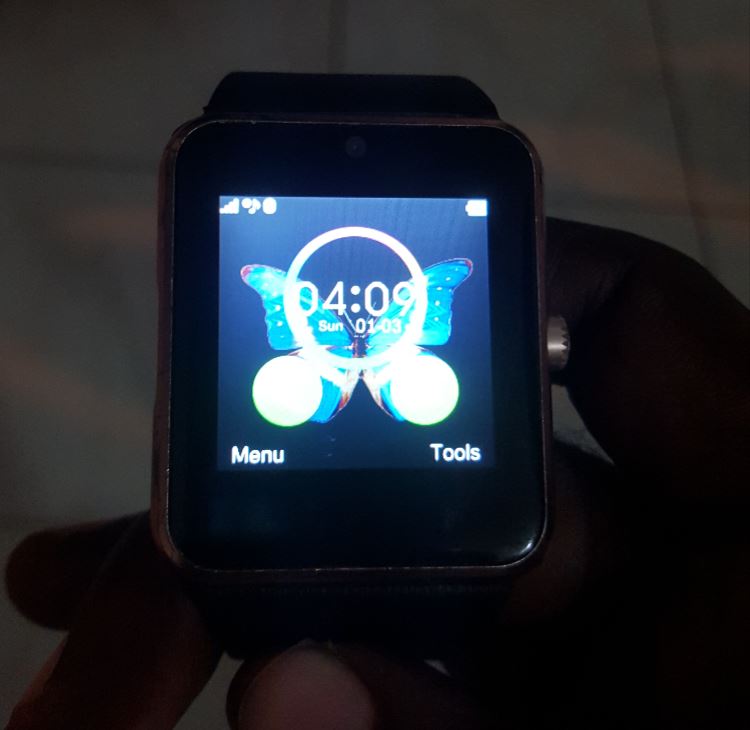 Features of the GT08 Smartwatch
The GT08 Smartwatch comes with a front facing camera on the top of the unit, colored display, rubber wrist band, the operating system is Android based, towards the side is a cool charge port that covered with an easy pop out flop, loud-speaker and on the other side you have the mic and then to really finish things off you have the dial wheel as on most watches that can turned and be pressed but when turned it has no real functionality at all except when pressed.
If the watch is asleep by pressing the dial wheel it will wake up the watch or put it back to sleep or can act as a home button of sorts when moving through the watch menus.
The watch can also take a SIM card and double as a fully functional standalone phone which is one of the best things about the GT08 Smartwatch which I really love.It can also connect to your smartphone by Bluetooth or your car and can work with Android or an Apple iPhone easily.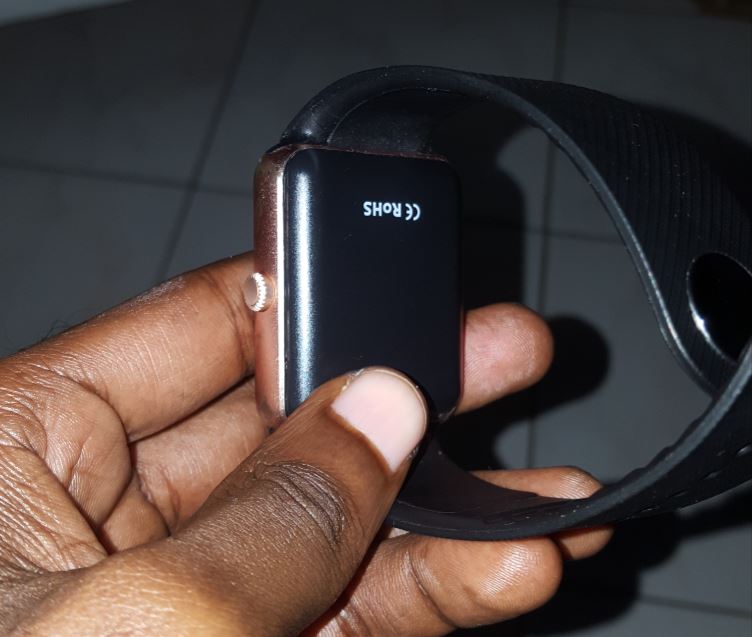 This cheap smartwatch attaches to your hand by clamping together which makes it really easy to put on but do watch out as while it easily is put on it can easy be knocked off during intense activities if you are not careful.
The Camera and Microphone
The camera can do still shots or record video depending on what you are aiming for. The quality is not really anything impressive so you may be less than impressed with it.The microphone on the other hand is more practical and you can really use it to record stuff or leave memos. Also the speaker that carries sound is really good and loud.
The Operating system
The watches OS is Android and it OK, you have a home screen and the watch can be set based on your phones time once the watch and your phone is synced. You can also get various clock faces which keeps the look fresh.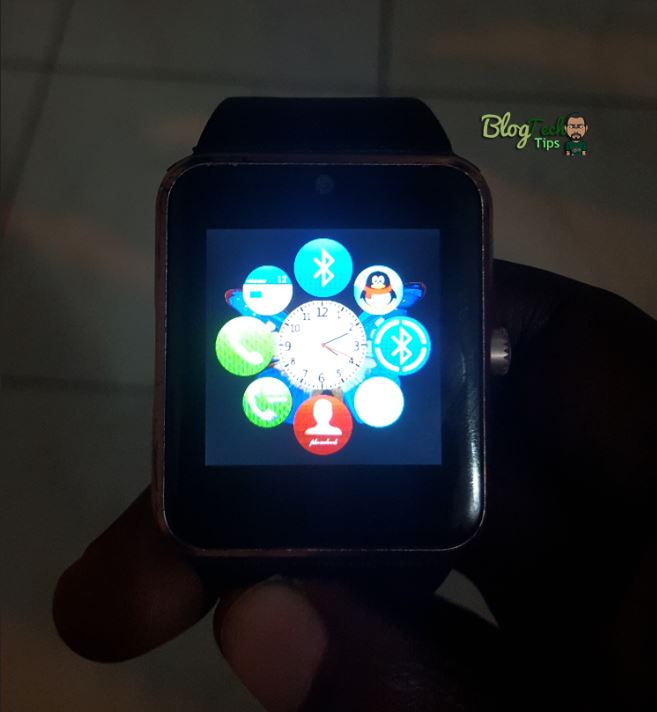 There is a dial pad for calling a number if you have a SIM card present. You can view messages and even write or compose a message. You have notification and you can set various privacy setting and even adjust your brightness.
To sync your phone and your smartwatch successfully you will need the smartwatch App from the Play store to pair both devices.
Other cool features include:
Calendar
Call log
contacts
calculator
Music player
Microphone
camera
Themes
Reminders
FM Radio
Web browser
Alarm clock, stop watch, World time and more.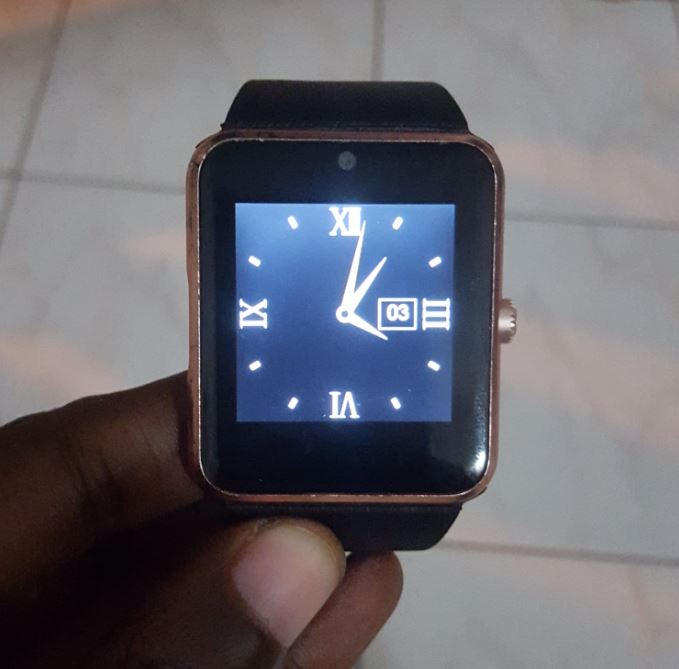 Locate Phone
There is a cool feature that also allows you to locate your phone or prevent it from getting lost, it works by allowing your phone to vibrate once your phone is out of your range or range of the watch.
Remote Camera
This is another cool feature that allows you to remotely view the camera of your phone using your smartwatch and see everything that is being seen by your phone's camera on your watch.You can even capture pictures easily from the phone with a simple click.
Charging and battery life
A standard charger will work for charging which you can find just about anywhere and you can easily get a whole day worth of usage out of your device easily. Charging can take an hour or more give or take and you will be good for a day of activity.
Conclusion
Overall for the minimal price you pay for this very cool watch is worth it, it's not super fast or smooth but it's really packed with features that work pretty well for the menial price. So if you are looking for an affordable smartwatch the GT08 Smartwatch is definitely for you.
Why you should buy it?
1. Act as a standalone hone and accepts a SIM card.
2. Very cheap compared to other smartwatches that can cost way more.
3. Connects to your phone by Bluetooth easily or your car.
4. Support Micro SD card for extra storage.
5. Watch video or Play music
Please leave a comment below or ask a question and do share this article with a frend on social media as it would be greatly appreciated.
Save
Save