So seeing the questions that are usually asked about the GT08 Smartwatch I thought I would put together an article on Frequently asked questions along with the answers for those who might need to know the answer before considering to purchase one for themselves. Please also note that you can ask additional questions below and I will do my best to answer those questions that are worth answering for you guys.So please take the time to read through all the Questions before asking new ones as I will ignore any question that's asked while the answer is provided below.
GT08 Smartwatch Frequently asked Questions and Answers: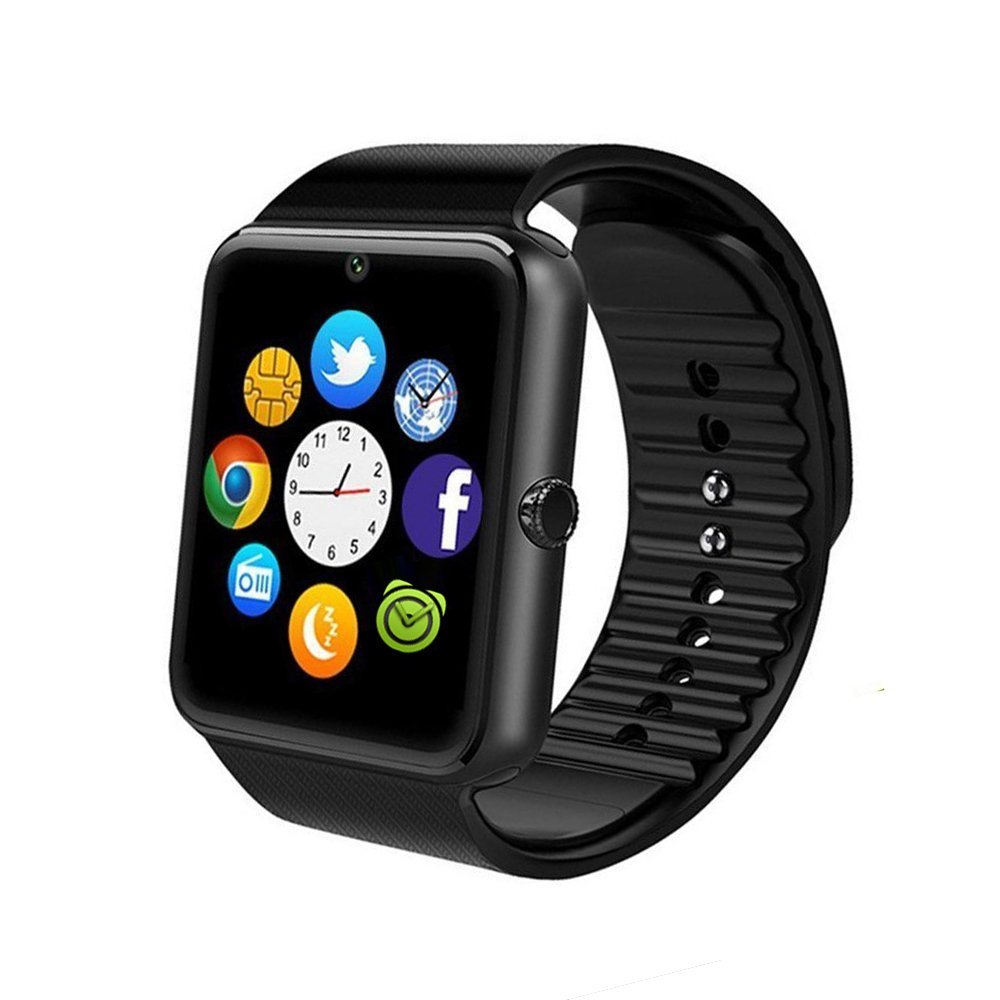 1.Does WhatsApp Work on the GT08 Smartwatch?
Yes Whatsapp does Work on the GT08 Smartwatch for those who are curious.Also note you may get the Insert SIM notification error and assume it does not work but your phone needs to have the App and be connected and your notifications will show on the Smartwatch. Please note the Whatsapp application on your watch will not work without being connected to your phone.
For the Inserted SIM card which is the workaround you will need to have it activated and the correct features enabled for it to work with just that.
2.Do you need to have a SIM card installed in the Smartwatch for it to work?
No you do not necessarily need a SIM card in the Watch for it to work.
3.Where can I buy the GT08 Smartwatch?
If you are interested in this watch you can read the full review of the GT08 Smartwatch here or buy one from here:
4.Can you make Bluetooth calls on the GT08 smartwatch?
Yes its possible to make Bluetooth calls as you have access to your contact list.
5. Can you connect a Bletooth Earphone to the GT08 Smartwatch?
No you cannot connect a Bluetooth Earphone to this watch.
6.Does it support SD card?
Yes the GT08 does have a  MicroSD card slot which you can use to add storage. You can also store Music on this device for playback.
7. Does the GT08 Work with the iPhone or IOS?
Yes it will work with the iPhone running IOS.You simply need to download the App for your device for the best result.Also note only some feature will work when connected.
8.Is the GT08 Smartwatch Waterproof or Water resistant?
No it's not Waterproof or Water resistant.
9.What to do if you are not getting Notifications on your Watch?
If you are not getting notification on your watch then go to settings, Notification services and make sure it's on, if it's not then turn it on or simply toggle it off and on.
10.Does the GT08 have WiFi built-in?
No the GT08 does not have WiFi built-in.
11.Will regular Google apps Work with this device?
No regular Google Apps that work with Smartwatches will not work with this device.
Final Thoughts
As a final message please remember that you can ask your Questions below and I will do my best to answer or add them to the article. Also please share this article with a friend on social media as it would be greatly appreciated, take care on till next time my friend.
Save
Save