When you get a new Chinese smartwatch one of the biggest issues is finding the correct software such as BT Notifier to allow it to pair properly with your smartphone. Even if the software is given on the watch in the form of a QR code for you to scan and download as was the case with my DZ09 Smartwatch it can be an outdated version which while it works may not be ideal. In this article I will be showing you how to find the newest or latest version of the BT Notifier app and how to download it to your smartphone easily.
What devices will this work on?
This should easily work on any Chinese Smartwatch such as the DZ09 Smartwatch and others on the market as well. So you can go ahead and give this a try.
How to download the Updated BT Notifier download for Chinese Smartwatches?
To download the updated Bt Notifier app you can read the directions below or watch the video above.
1. Go to the Google Play Store and search for : Bt Notification.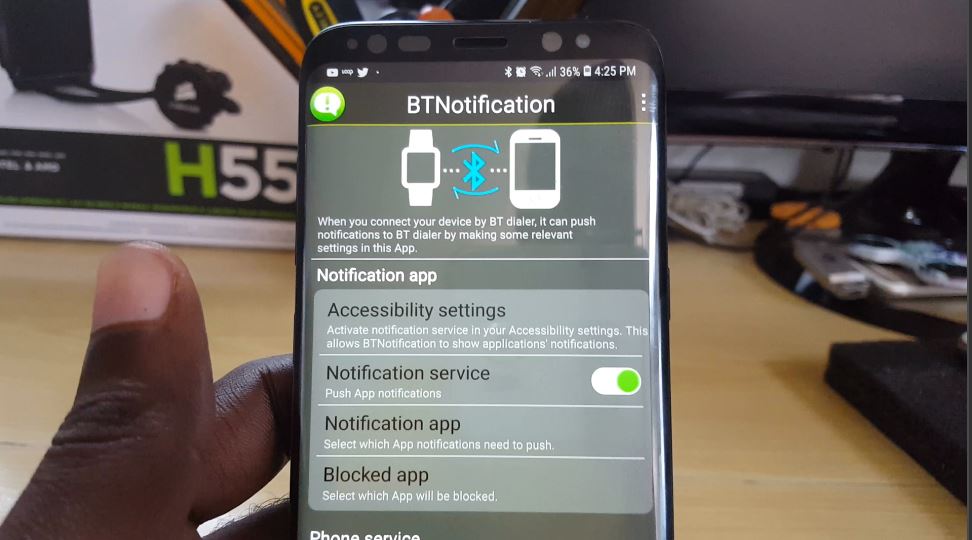 2.It should be the first icon with a text like bubble with an exclamation in green and white. Download and launch when finished.
3.If you cant find it click here for the download link. (Link no Longer Work see below)
That's it very simple and straight forward I know but many users either have no clue where to find the app or that there is actually an updated version that exists. So now you will have the newest version along with all the improvements in the interface, graphics and functionality.
Why update?
(For a Working version of this tutorial see this article here.)
The version of the app that given or stored in QR code on most Chinese smartwatches is outdated especially if you have a newer smartphone running an updated version of Android so it would be a good idea to update to the latest version. You will also notice that as soon as there are updated to the app you will be notified by Google Play which is really convenient.
Final Thoughts
So guys what do you think of the Updated BT Notifier download? Do you think the new app is better if so sound off in the comments and share your views as well as take the time to share this article with friends and do check out even more content we have on the website.