Today we will be reviewing the 2017 HP 15 F272WM Laptop- Flyer Red version. Now let me highlight that this is a budget oriented Laptop from HP and the best thing that stood out to me about this Laptop when I first held it in hand was the Flyer Red color and finish. The color looked amazing and the front cover had what looked to be like a plastic covering of sorts that meant to be kept on and would not get smudged no matter how I tied.This is saying a lot seeing I have sweaty Palms and that's a big plus in my book.
HP 15 F272WM Specifications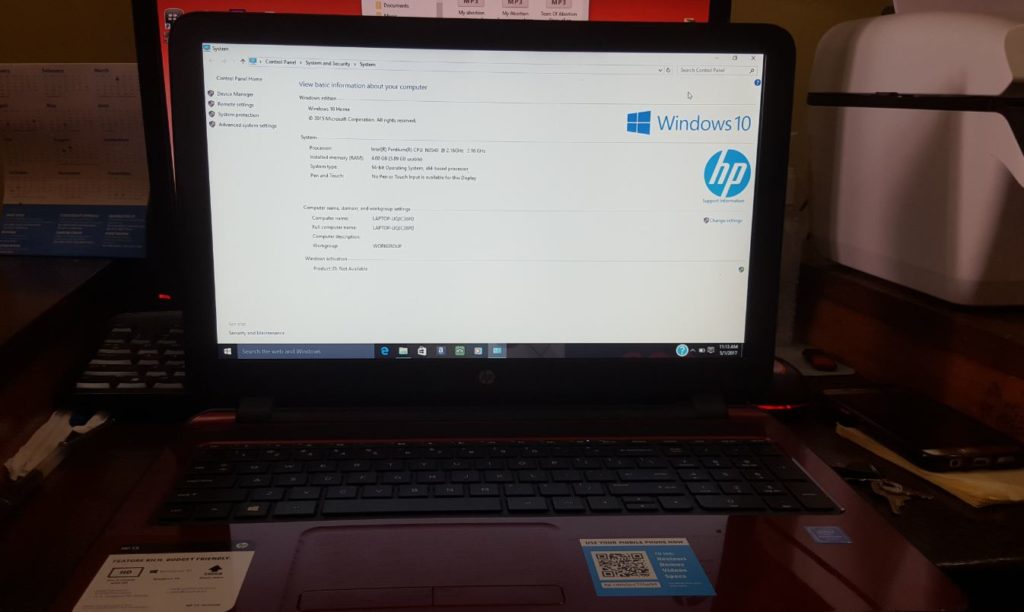 The model that I had for review had a Windows 10 64 bit out the box, Intel Pentium N3540 Processor, 15.6 inch diagonal HD display, 4 GB System Memory and 500 GB hard drive. There was also Full QWERTY Keyboard with dedicated numeric keypad, HDMI, 3 x USB ports, DVD drive, Ethernet port and Memory Card reader.
Additionally the battery is removable and there is a easy access hatch on the back to get to the memory which is a great addition by the manufacturers over at HP which means you do not need to pull the Laptop apart to fix a memory issue or upgrade something simple if the need arises.
Review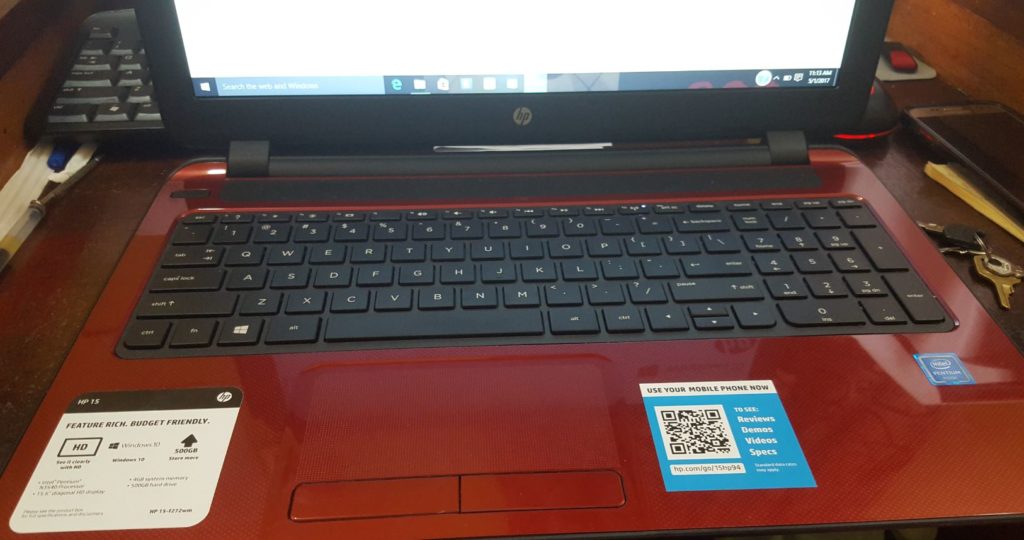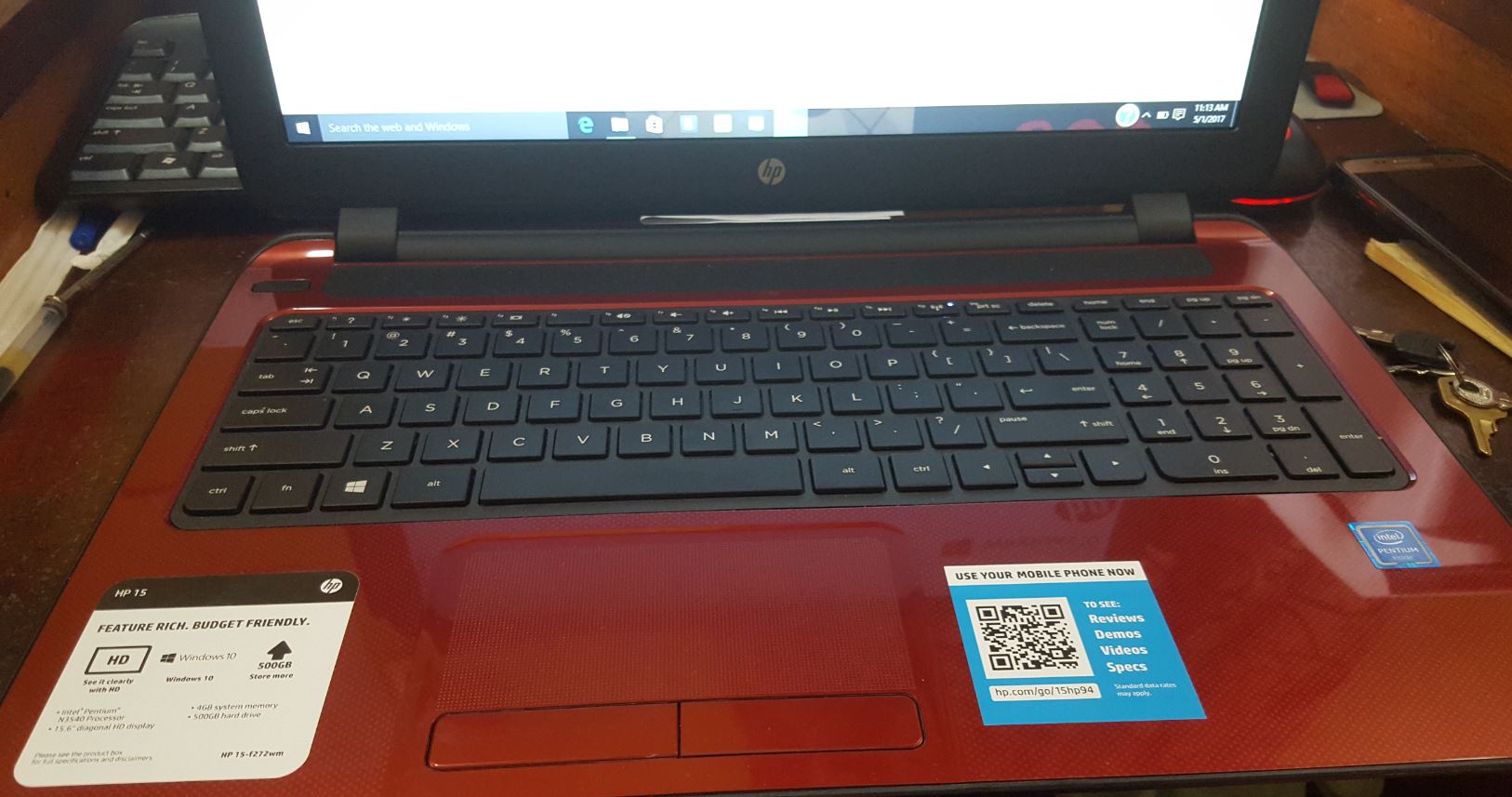 I must stress that you bear in mind that this is a Budget oriented unit and as such you do get what you pay for, but in this case that dollar does go a long way. Also note that this Laptop is meant more for basic tasks and cannot be treated like a power house unit. So don't expect to play high-end Games on it, you can expect the basic game at low settings but very little above that.
You will fall in love with the look which is great,the Flyer Red color is really attractive and functional as it not prone to fingerprints as some of the many other model Laptops that I have reviewed before.  Where this Laptop excels though is in the affordability category and you do get lots of features as outlined above for you hard-earned dollar. I especially like the very large High definition screen which is a nice addition. The legacy DVD drive is always a welcomed feature and the design is functional and looks quite rugged.
Video Overview:
Who is this Laptop for?
I recommend this Laptop for a child that needs a school or college computer. If you are also in the market for something cheap that can get word processing and the regular spread sheet or browse social media then I suggest that you get this thing without a moments thought. But if you need more power and processing I advise you look else where.
Where to buy:
If you are in the market for this Laptop you can buy it below
Why you Buy this Laptop?
Very affordable Price.
Very Sleek design.
Fingerprint Resistant
Full Numeric keypad and connectivity features.
Why you may Skip this one:
The Battery life is less than perfect.
Speaker Quality is poor
I do hope you enjoy this review and it was helpful in helping you find the perfect Laptop for your needs. If you need recommendations  or My opinion please ask your questions below in the comments and I will get back to you soon.
Save
Save
Save
Save
Continue Reading we have even more Tips for you: