While ever searching for the elusive perfect accessories for the Galaxy S8 I cam across the Galaxy S8 Universal kickstand case. It's quite the beauty in a simple and yet profound way. I really like this case but the only issue is that it does not play well with my perfect Tempered Glass screen protector which I reviewed earlier, bummer I know.
All that aside I am still in love with this case as it has just the right mix of features and cool looks to make anyone go for it on first sight.
The Universal Case
The most attractive feature about this case is the rubber like soft back that has a pattern mimicking carbon fiber with its patterns. This case also works pretty well if you have sweaty palms and you will always have a firm grip. I like the kick stand on the back that hides away easily and can be pulled out at a moments notice so that you can prop your phone up on a desk to watch a movie or preview something to friends,the possibilities are endless. When you are finished it hides away as if it was never there.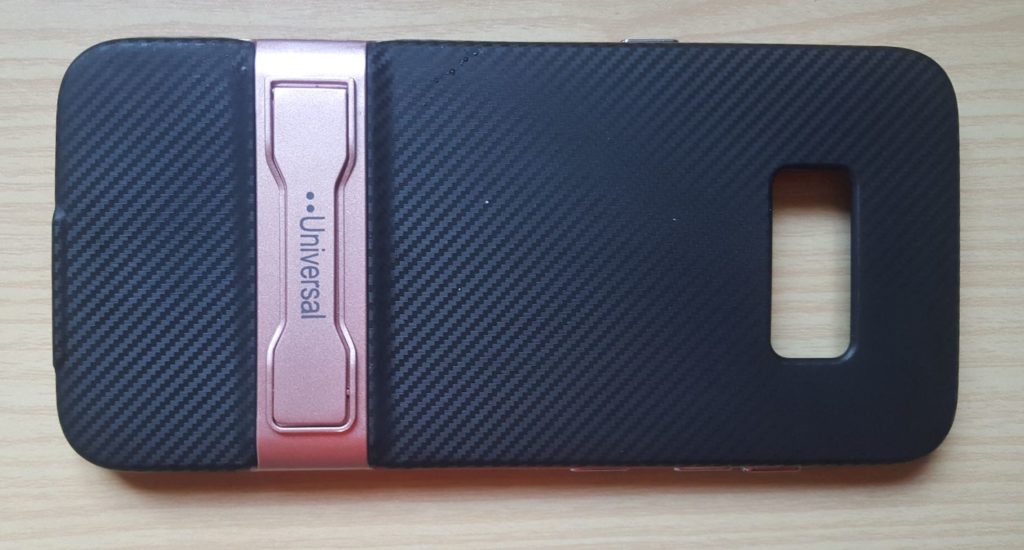 I also love the plastic spine of sorts that gives this case its firmness that runs along the sides. It also separates the volume up and down button which is one button on the S8 into two. I really like this and thought it was really creative. The cutouts are on point and allow enough clearing for accessories that may have big rubbery heads and prevents blockage issues easily. If I had one issue with this case overall I would only say is that it does not work with my screen protector, but I think that's more the fault of the screen protector.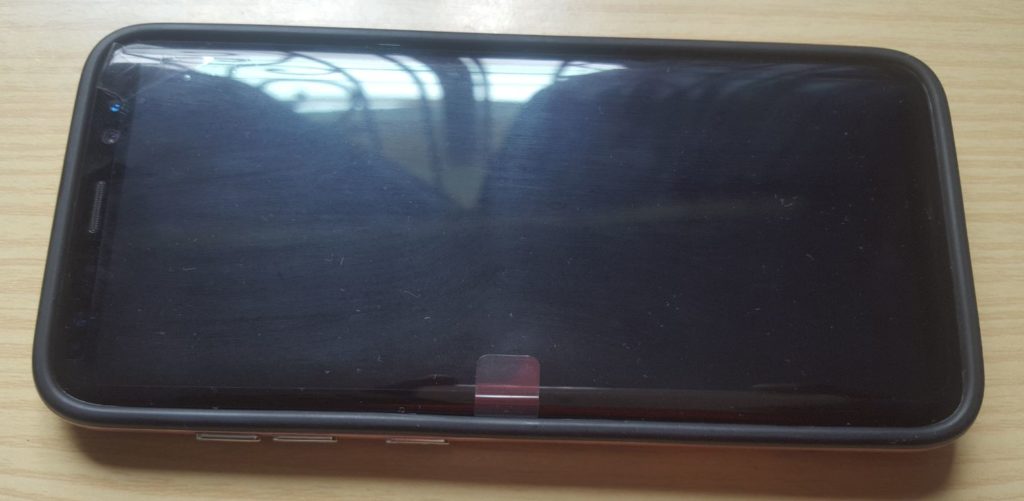 See it for your self in the Video Unboxing:
Play the video below to see the hands on experience with this case.
Why you should buy this:
1.Very sleek looks/pattern.
2.Offers good protection to the phone.
3.You get a nice Kickstand at the back.
4.Great button construction especially volume buttons and outlet for ports.
5.Great if you have sweaty palms
Why skip this:
1.May not play well with some screen protectors.
Conclusion:
I don't think you will find a better Case than this Galaxy S8 Universal kickstand case out there. I absolutely love it and is my favorite case to date. It simply works and adds well needed protection and grip to your phone. It goes on easy and is removed just as easily. And if your hands sweat like mine you will appreciate the way the device feels in hands and you should have no issues operating it while your palms act up with sweat or loose grip your easily. I suggest that if you come across this case you buy it without a second thought.
Continue Reading we have even more Tips for you: