I thought I would do an article covering: What's on my Galaxy S8? which is my current daily driver smartphone. I will also be including a video so you can see exactly what I am taking about below. I am hoping this post will help you in discovering some new apps for the Galaxy S8 or even the Galaxy S8 Plus. Most of these apps are the first thing that I install on a new phone right out of the box and would not consider using my phone unless they were present.
What's on my Samsung Galaxy S8?
So these are the main apps on my phone right now directly below, remember you can watch the video version of this article in the Video section of the post and links to the main apps are provided for convenience: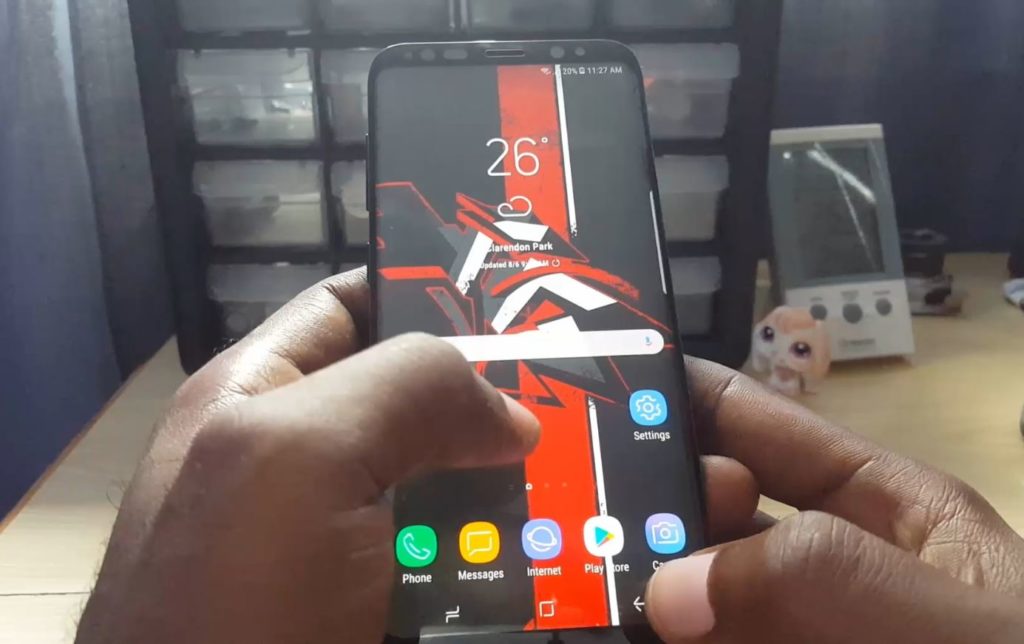 1.Zedge: This is a Ringtone and Wallpaper app that I have been using for years now. It does more than Wallpapers and Ringtones but that's what I use it for. It's available for any smartphone and once installed it will find wallpapers that are custom fitted for the resolution of your device. They update often they have thousands if not millions of wallpapers. This app will customize your phone and give you the coolest wallpapers that match your interests.The ringtones are also good and you can even get cool message tones as well.Download
2.RealCalc: This one is an app that basically gives you a real looking functional scientific calculator on your phone. It's really unique and I love the functionality you get from it. It updates often and runs smooth. You have history function and you can perform simple to complex calculations just like your school or work Scientific calculator.Download
3.XE Currency Converter: If you travel allot or work online this app will allow you to convert your funds easily between just about any currency that exists on the planet. It does Bitcoins, US dollars, Euros and so on. The app also updates regularly with the latest rates so no checking rates and doing the math, it's literally a life saver.Download
4.Implosion: This one is one of the best graphically intensive games you can possibly get for the Galaxy S8 or S8 Plus. It's over 1 GB in size and plays offline. Its a trial but you do get several levels and its up to you if you want to buy the full game. Otherwise the game is really addictive and it will show off the Graphical capabilities of the S8 in all its glory,you need to try this game now.Download
5. Pull Down Status Bar by Kii Dev: This is another must have app for Galaxy S8 owners as due to the fact that the screen of the Galaxy S8 is so tall this apps makes things easier by allowing you to easily pull down the notification tray with one click. This can also be great too if your tempered glass screen protector is causing issues and making it difficult to effective slide the notification area open. Download
Video
So here is the Video version of this article so you can see whats on my phone and choose which apps you like from what I use that you may like:
So guys if you enjoyed this article or the video be sure to leave a comment or drop me a like or simply share this article online with some of your friends. As always it was great having you and do remember you can at any time check out more of our articles.