Today review will be of the Asus E203M Notebook PC which is a thin and lightweight Windows based Notebook or Laptop that come in at a great price below US $200.
We will be looking on the main features and who this Notebook is best for. So if you are thinking of getting this Laptop, then this article is definately for you.
Overview of the Asus E203M
The Laptop features a QWERTY keyboard, however there is not a full numeric keypad. To the side of the Keyboard you have the LED's for Hard drive, Power and Caps lock.
More interesting this Laptop comes with a memory card slot, HDMI and USB Type-c port. You also have 2x USB 3.0 ports on either side in blue. The base only has a sticker and no quick open sections and the battery is built in.
You also get a headset jack for connecting headphones and so on. You get 4 GB of RAM , Windows 10 Home 64 bit Operating System. The processor is a dual core Celeron N4000 CPU clocked at 1.10 GHz clock speed.
Finally we have a 30 GB hard drive built in and I got a 250 GB memory card as additional storage. You also get a webcam and mic.
My Thoughts on this Notebook.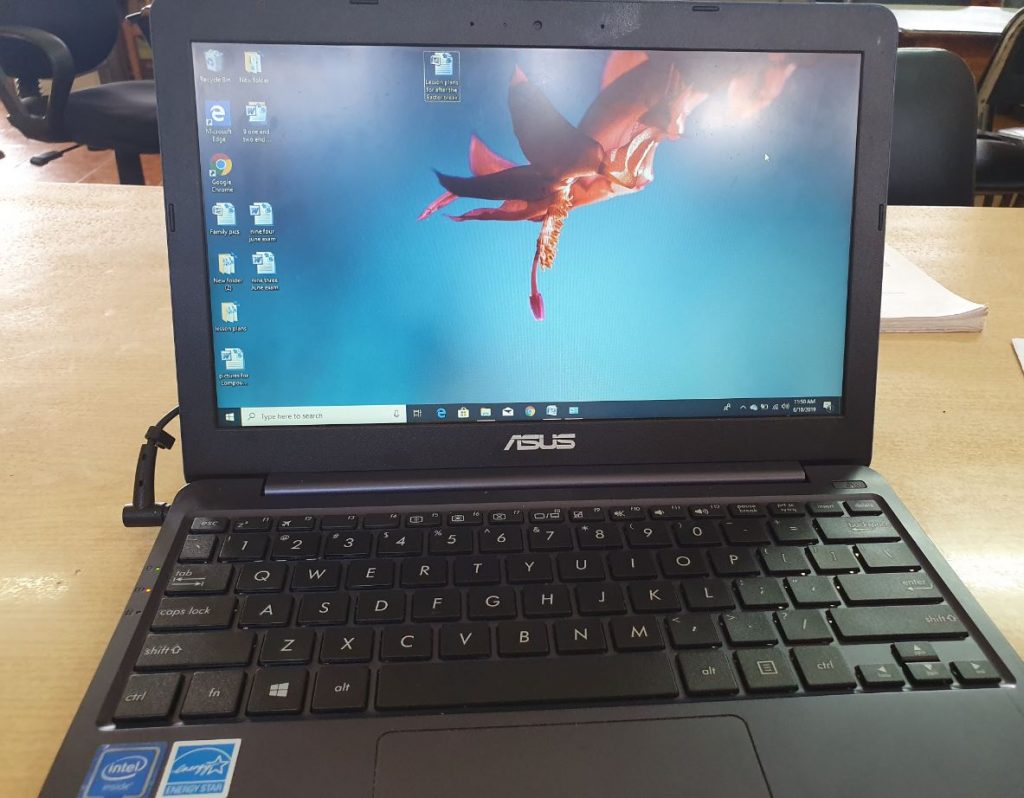 The first thing you will notice about the Asus E203M Notebook PC is that it is very thin and lightweight. This makes it really great for portability and moving about as you work.
Its not super powerful in terms of specs but it adequate enough to do basic tasks such as Typing, browsing the Internet and listening to your favorite music. With that being said I suggest that you keep that in mind before you buy and you will be good.
The most attractive thing about this Laptop other than the thin form factor would be how affordable it is. You can pick up this Laptop or a similar one like it for under US $200 which is a steal of a deal if I ever seen one.
Typing is really nice and fluid on this laptop and it great for getting work done on the go versus a cumbersome heavy laptop .
Video Overview
Watch the video to see the Overview and what to expect from this Laptop.
Conclusion
I suggest that you give the Asus E203M Notebook PC a solid chance. Its a great laptop for the price and if you keep your expectation within reason it will not disappoint.
The only problem you may have is if you try to push this Laptop to do way more than is reasonable for a Laptop of this price range and power. So nothing more than simple Games and simple quality movies or TV shows.
Buy yours here:
You can purchase yours here.
Why Buy this Laptop?
1.Great price.
2.Thin, light and very portable.
3.Full version of Windows out the box.
4.Expandable memory options by Memory card.
5.Decent RAM.
Why Skip this Laptop?
1.Only good for basic tasks and not more demanding uses.
2.Small Hard drive size.
Continue Reading we have even more Tips for you: