This will be a review of the Kinzd RFID Blocking Mens Slim Minimalist Wallet. This wallet offers several variants that subscribe to the main design philosophy. But all wallets and more can be found below listed.
The wallets that will be featured in this review are the: Slim Wallet Front Pocket Minimalist Genuine Leather RFID Blocking Card Holder,Mens Wallet RFID Blocking Slim Front Pocket Minimalist Leather Card Holder and the Money Clip Front Pocket Wallet Leather RFID Blocking Mens Slim Minimalist Wallet.
I want to personally thank the Kinzd team for sending this product in for review. As always readers you can expect a honest review.
The Packaging
All three wallets came in a Kinzd branded box. The product was well packaged and protected and is reminiscent of a very nice gift. You would only need to wrap the box and you would be good if it were a gift.
Inside you can find the wallet carefully wrapped in a protective cloth like bag. Inside you will then see the Wallet. There is not much to the packaging but for whats there you do get allot of quality.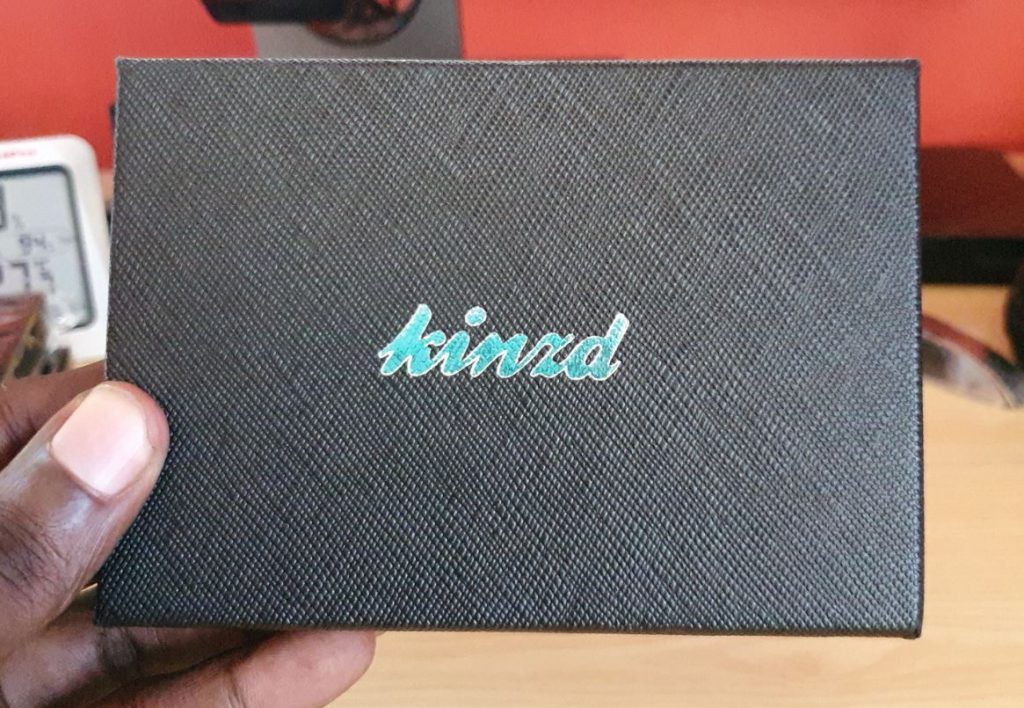 Video Review:
Watch my video unboxing and review of this product below.
Money Clip Front Pocket Wallet
This wallet is made out of leather and features RFID Blocking technology built in. It a Slim Minimalist Wallet and is intended for men.
It can hold several paper notes in the money clip and features additional compartments for holding Credit cards or various ID's. It has a total of Five compartments for those cards and offers generous room in each compartment.
The stitch work is solid and the leather feels premium and look like it can hold up over time. The money clip is tight and can easily compress bills that you place in the holder. The main ID window in the front is great for a highly used ID that can be used without being removed easy.
The money clip is stainless steel and is not magnetic guaranteeing it wont interfere with your cards. Finally the RFID technology is designed to protect your card from being scanned while in your wallet to give you peace of mind.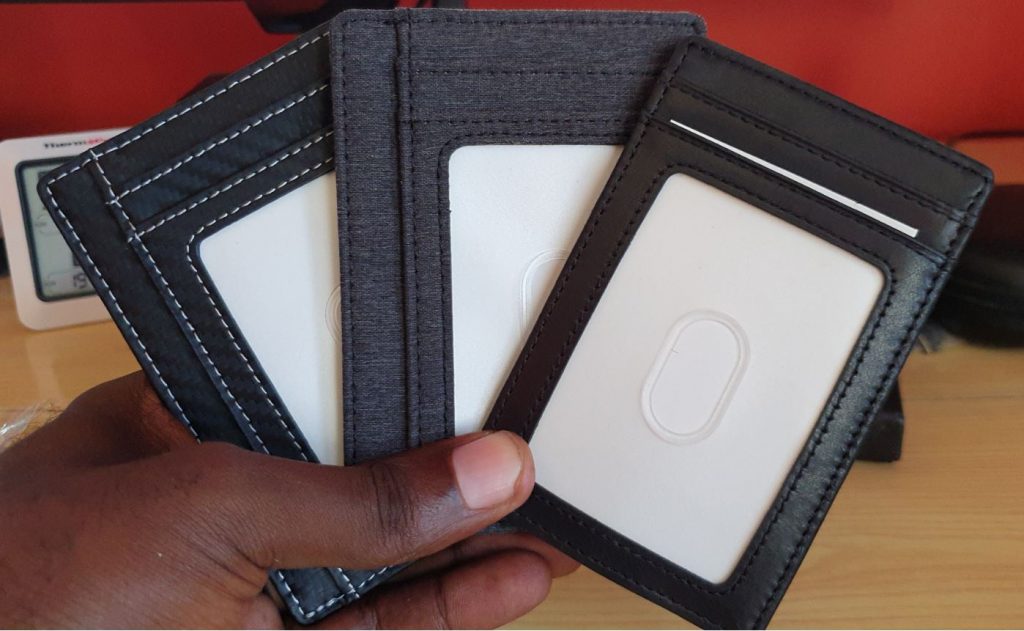 RFID Blocking Slim Front Pocket Minimalist Leather Card Holder
This another great mens wallet that features RFID Protection for your Chipped Cards. The one has a very nice Carbon Fiber finish that I really like that makes it look so sleek.
The RID blocking feature also comes with all Wallets in this review, they come in various colors. Designed for cards you can fit up to Seven (7) cards easy. You can also easy access any cash you have stored privately due to the cash pockets design consideration.
Also has a easy access window at the front for your most used card so you don't have to take it out always.
Front Pocket Minimalist Genuine Leather RFID Blocking Card Holder
This is another Slim wallet that made from leather although it looks and feels like fabric. It has a very unique look and you can go with various design options. It a very classy look and you can enjoy the Slim design and inclusion of Six (6) pockets that can hold cards as well as cash.
It can block RFID signals keeping you one step ahead of sophisticated criminals. You can rest easy with this great wallet in your pocket from Kinzd.
Coupon Code:
Use this coupon Code for 30% off when purchasing: KINOFF30.
See the official Kinzd website at Kinzd.com or use the code on Amazon.
Conclusion
Kinzd offers so much variety when it comes to wallets that it can be hard to choose. There Wallets or card holders offers maximum protection with RFID blocking technology and classy design with there minimalist compact structures.
What is there not to love about these product when they come in every conceivable color and design you could ever want. The prices are affordable and they are built of the best material around such as genuine leather.
Each one is design with care and you can put your hard earned dollar behind this product knowing you will be getting quality for your money.