Security is a big concern in the modern age and this is more evident when you consider all the security concerns when it comes to Home safety.
At any time someone may be casing your House and considering to break in when they know you are not at home.
One sure way to tell when you are away is that the lights at home are off at night. Even if you leave them on all the time a crafty crook will notice they are on in the day.
With that been said I decided to find a way so my lights around the house could come on at night and turn off once more during the day automatically.
That's when I found the Aukora Super bright Dusk to Dawn Security Light Bulb which I will be reviewing here today.
Aukora Super bright Dusk to Dawn Security Light Bulb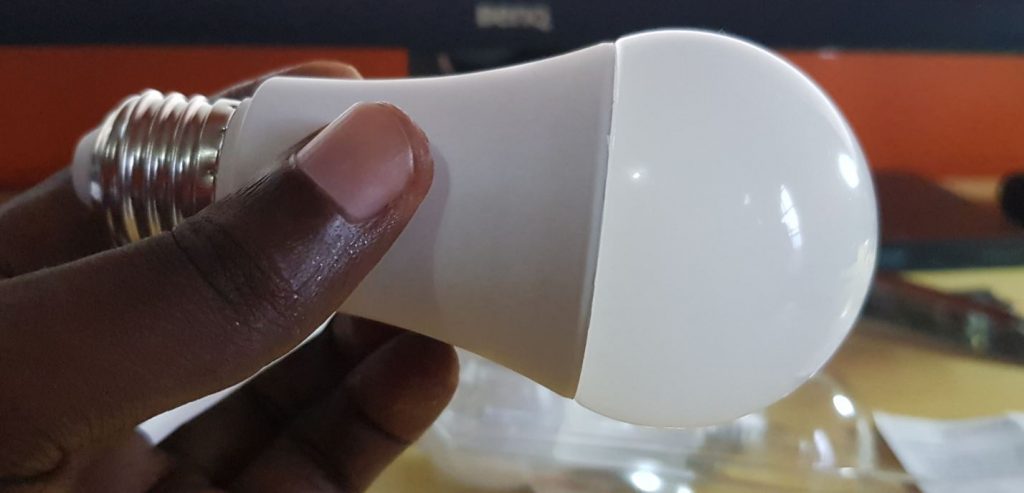 I recently purchased the Aukora Super bright Dusk to Dawn Security Light Bulb to replaced my bulbs on the outside of the House. What I love about them is that they fit in a traditional E27/E26 socket.
Install is dead easy all you have to do is unscrew your regular bulbs and screw in the Aukora LED light bulbs. Next simply turn the light switch on and forget it.
At night the lights come on and stay on until daylight at which time they go off. The functionality is ingenious and they can be used inside and outside and you can never tell when someone is not at home due to the lights.
Features of the Aukora Light bulbs
The Aukora Super bright Dusk to Dawn Security Light Bulb features use of more than 30,000 hours. It produces a 1000 Lumen of cool white light that very bright at 6500K.
The Bulbs use just 12 watts and is equivalent to a 100 watt old school bulb. They can be used indoor or outdoor. They are built with a light sensor that allows them to come on at night and turn off automatically in the day time.
Experience with the Product
You can watch the video below to see the unboxing and my test and review of this light bulb.
The Aukora Super bright Dusk to Dawn Security Light Bulbs works very well. I am super impressed with the product. These replaced some CFL Bulbs that I had on the exterior of the house.
The first thing I noticed is how bright these were. The coverage distance is really impressive and I cant complain as it put the previous lights to shame.
The pack I got had in two but you can always opt for more. Being LED the power draw is less and they should save me on the monthly power bill. At daylight they go off easily and work 100% as advertised.
Conclusion
I give the Aukora Super bright Dusk to Dawn Security Light Bulbs a 10 out of 10 in performance and functionality. The makers of this product have created a simple and effective product that does not cost allot and can really make a difference in your home security.
Don't let criminals study your actions and determine when you are not at home. Get this cheap and effective Home security lights especially if you come home late evens or at nights.
Buy Now:
You can purchase yours right now.
Why buy this product?
1.Great Price.
2.Very reliable product.
3. Automatic on and off with dust to dawn features built in.
4.Super bright.
5.Improves home security making it hard to tell when you are Home or not.
If you are interested in this product you may want to pair these lights with the following motion sensing flood lights for even more security and a Home security camera system system coupled with a Alarm system.