So this will be my review of the $35 1080p Wireless Bullet CCTV Camera. You don't have to read that twice, you are not going insane, well not yet and the price is actually correct. Now you may jump to your second assumption to think this security camera must be total crap and you would be correct maybe under normal circumstances but not this time.
This is a really good product and I would love to see what else the makers of this product could come up with. If they had a premium price device I would definite check it as if they did so much on this product imagine how much more they would do with a bigger bigger budget device.
Packaging and Presentation
The packaging that this product come in is really meh and is just a box with basic writing with white and red. I mean I get that you don't want to waste your budget on the box but the package is deceptively.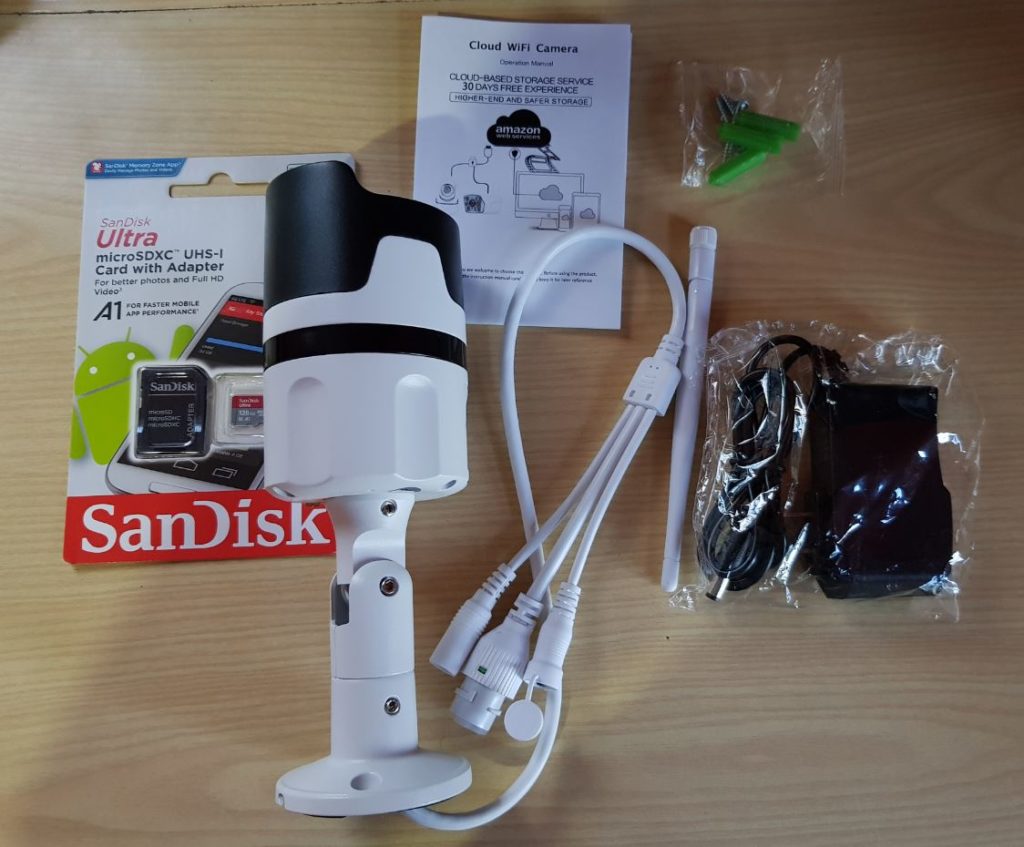 I also notice that the box only says HD camera and give some other general information. All this was expected as I had seen this product and read the great review that were not allot but decided to take the risk and buy this product. I must say I am glad I did. Another thing I noticed is that it has no brand name.
Inside the Box was the 1080P camera, WiFi Antenna for the Camera, Adapter and mounting screws. And before I forget you also get a User manual that runs you through setup and the basics.
$35 1080p Wireless Bullet CCTV Camera Review
I can tell you that this product could be easily sold at a high price than the about $35 you can pay now to get one. The producer will probably wise up and bump up the price but while the price is still good I advise that you take full advantage while you can.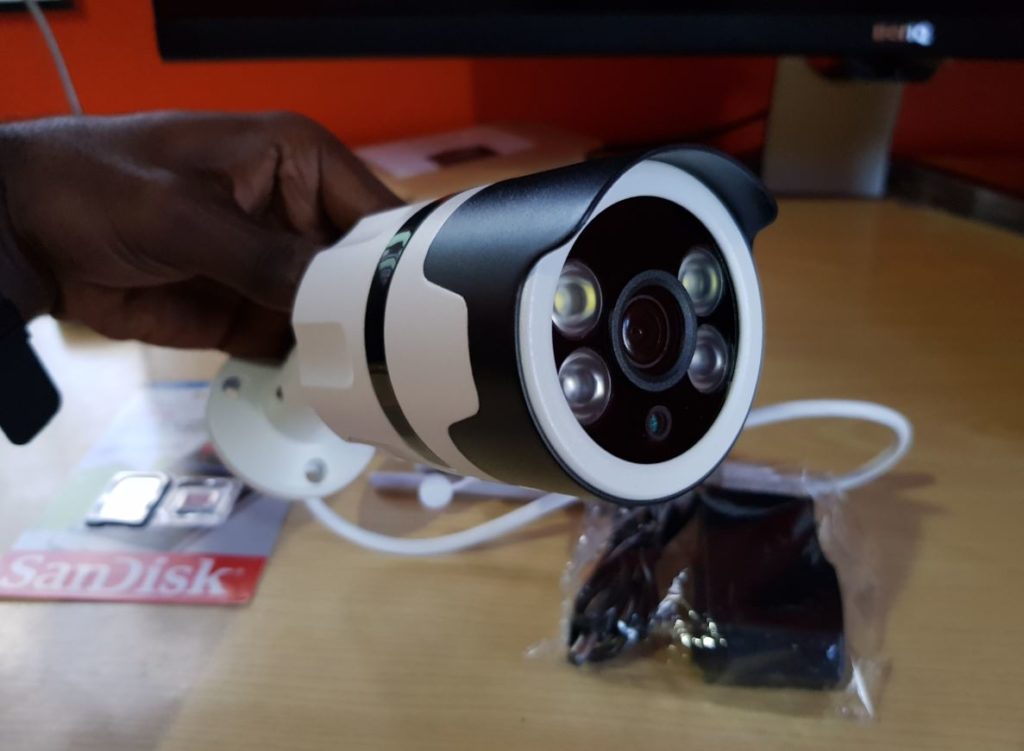 The $35 1080p Wireless Bullet CCTV Camera was easy to setup. You simply plug it in to power and download the app and ad it to your WiFi network and access it through the app interface. also before I forget you should also get a 128 MicroSD card to record locally. You can go for the cloud storage but its not necessary unless you really want it.
The features of this Camera Include:Pan and tilt,Motion Detection,Video streaming,Infrared Night vision,Supports both Android and IOS,HD video recording, Scheduled recording,Audible alarm,Remote power switch,Two way Mic,Remote monitor and much more. Now I cant tell you enough that's a whole lot of features that some more expensive models don't have.
I really love how the app brings everything together. You can turn on the built in light on the camera or see in the dark using the infrared. Have the alarm that sound like a cop car sound. Record video or capture video to the Camera or have the captured footage stored on your phone. The best feature to me is that you can speak into the two way Mic and have the Audio output sound through the camera. I am placing mine at the Gate to the house and its perfect for this location for number of reasons.

Conclusion
Don't be crazy and give this $35 1080p Wireless Bullet CCTV Camera a try. Another manufacturer will buy these in bulk when they realize what they have on their hands and slap a brand name on it and double the price. This thing is a steal and the more people that find out about it will only cause it popularity and price to go up.
Buy it Now
Go ahead and purchase yours below right now and don't wait. I am giving this product my full seal of approval as a very good buy and a steal of a deal.Also note prices may change as I have no control over that.
Why you should buy this:
1.More than 15 features that makes this more feature rich than more expensive cameras.
2.Its so affordable you could not ask for a better price.
3.Well built and is waterproof and great for outdoor use.
4. Cool must have features as:Two way Audio, Night Light,Night Vision.
5.Great app that unifies everything With MicroSD card support.
6.Sharp Video and good quality.
Why you may Skip this?

The only flaw that I have seen is the video can be a little bit slow at times,nothing a quick reboot cant fix. Nothing to to ruin the experience though or mess with the Camera as a security device. Also those cloud storage feature adverts which is optional and you don't need can be annoying when you select any option related to it.
What are you waiting for go ahead and purchase this Security Camera already.