This is a review of the new ThruNite TC15 Flashlight. I want to thank ThruNite for sending this product our way for review, its really appreciated.
Do note that we have reviewed Flash Lights from ThruNite before and this is not our first experience with this brand. So be sure to check out our other Flash light reviews.
ThruNite is known for producing some top of the line Flashlights that you can truly depend on.
The Packaging
The ThruNite TC15 come in ThruNite's usual brown box with the logo, tagline and basic product info.
Inside the Box is the Flashlight, Product documentation and product guide (Multi-Language), Welcome card, extras such as harness string, USB cover, clip and so on.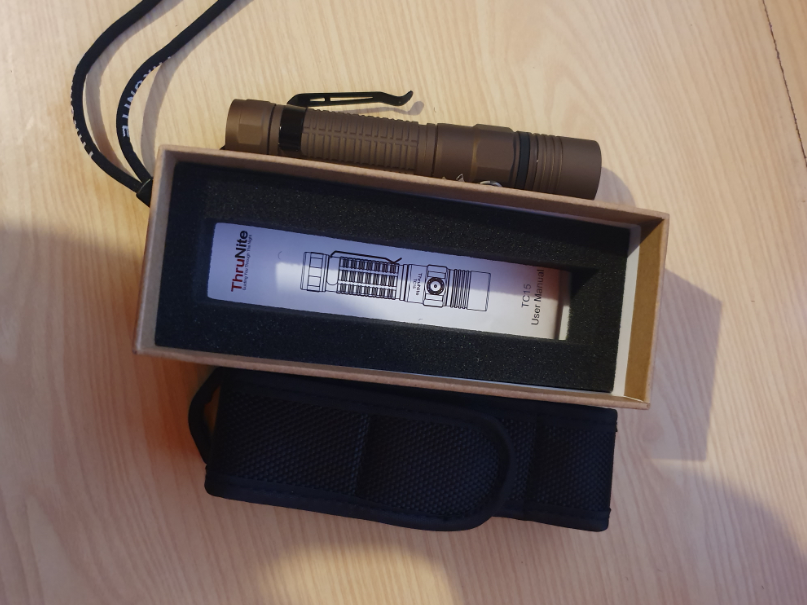 The ThruNite TC15
The ThruNite TC15 Flashlight comes in a camouflage brown color. On the side is a Axe and forest logo. You can also find a High Quality LED, Power button with LED and USB port with robber covering. You can also get this product in other colors as well.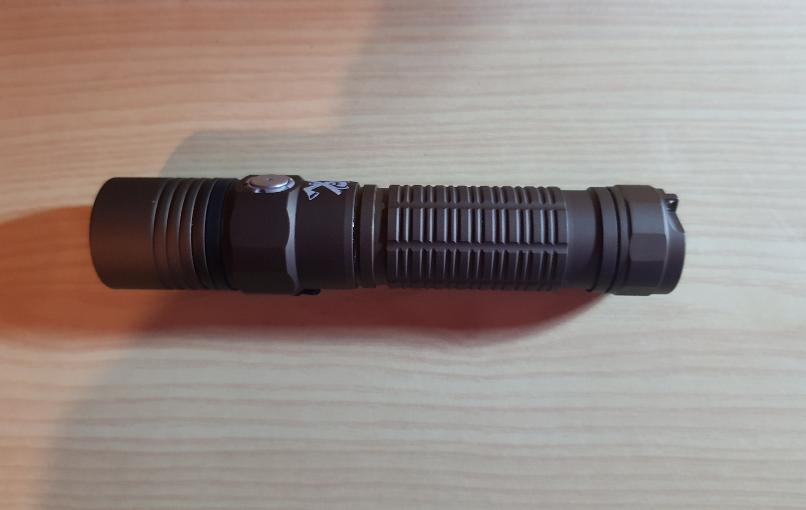 The Flashlight has a 3100 MAH Li-ion rechargeable battery and comes charged out of the box. To get everything working simply tighten the base and top and it works right away.
The Power button allows for cycling through the modes of low, medium and high. There is even a very conservative mode that called FireFly that produces 1 Lumen of light and can run for 41.5 days.
At max the Flashlight can produce 2300 Lumens of brightness which is very bright. This is truly a High Lumens Ultra-Bright Flashlight in every sense of the word.
Video Unboxing and Review:
Check out the video Review and Unboxing.
How well doe sit Perform?
One thing you will notice about the ThruNite TC15 is that its very compact and lightweight. While doing this it has somehow packed the power of heavier unit like the Thrunite TT10 performance in a smaller, more robust and affordable unit.
Best of all it not as small as the ThruNite T1 which is a pocket size unit. This one is between both units and is a solid middle ground that offers the best of both worlds.
I really must say that the performance of the TC15 is only slightly off from that of the way more robust TT10. There is probably only 400 lumens of difference that separate them at the brightest setting. For what you loose you do gain a smaller and portable unit that can easily be carried on your person.
Night Performance
I was able to us the ThruNite TC15 to easily light up a large backyard so much so that I could easily see anything that was in the pitch black dark.
This makes it great for regular home use as well as tactical situations. The only thing that's missing though is a strobe feature. You only get the standard lighting modes without any of the more tactical light elements.
I love the LED at the center of this flashlight as it is very effective. The battery lasts very long and depending on your usage you will find you spend less time at the wall outlet.
At the end of the day all you want is a product that will work when you need it the most and this product really excels at that.
Conclusion
If you are looking for a affordable high Quality Flashlight thats big on performance and will have all the main lighting features you need for indoor or outdoor usage then the ThruNite TC15 is the Flashlight for you.
I love that it has a very unique color. LED built into the power button and gets very bright. The Capacity of the battery is also very good all things considered. I would easily recommend this product to a Family member, friend or colleagues. So buy your without fear.
Purchase Yours Below:
You can buy yours below
Why Buy this Product?
You should purchase this product because
1.Great Price
2.Very Light weight.
3.Gets very bright at 2300 Lumens.
4.Unique Brown Color.
5.High Capacity battery.
6.Solid Metal Construction.
7.Bright High Quality LED.
Why Skip this Product?
1.It does not have a Strobe feature which would make this perfect for Tactical purposes.
Do remember to get yours at the link above or here, it would be really appreciated.