If you have been locked out of your Android phone or Tablet for some reason then you might go in search of a method of unlocking your device in case you either forgot the password or the pattern lock especially after having the too many pattern attempt warning. If you have already exhausted your options such as trying the button combinations to reset both your Phone or your Tablet and they do not work for some reason such as your buttons being damaged then you might be at wits end and about to give up. Guess what? there is still a chance you can unlock your device using a software called: Android Multi Tool or Android Multi Tools.
What is Android Multi Tool?
The software Android Multi Tool is a great piece of software that runs on your computer and works with Android devices and allows you to actually perform a variety of functions on Android devices such as:
1. Reset the your devices completely in cases that you are locked out without needing to perform any complicated button combinations.
2. Disables the Various Android locks screens without you loosing your data e.g.The Normal Password screen, Face lock, PIN, pattern lock or gesture lock and more.
3. You can also wipe the data of the device which will result in full access once more.
4. Read Hardware and software info of your device to identify it and what it's running.
5. Fix issues such as too many pattern attempts.
So long story short if you find yourself locked out of any Android device this great software can help you in regaining access to your device once more which is very cool.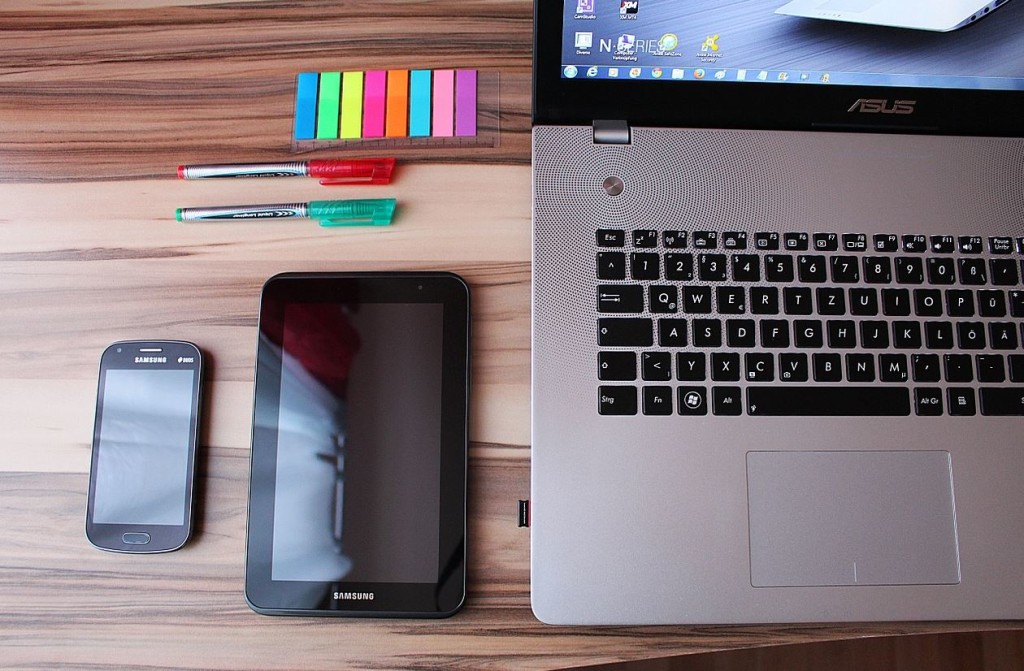 What devices Will this work on?
This will work on any Android device whether it's a Tablet or smartphone, it works especially well on those Chines Android Tablets that are very popular.
What do I need to get started?
You will need to:
1. Download Android Multi tool.
2. You will need the data cable that came with your Phone or Tablet.
How to Bypass the Android Screen Lock Screen using Android Multi Tool Software?
1. Download the Android Multi tool, the latest version is provided above and extract it to a folder on your desktop.
2. Open the folder that you extracted it to and Launch the file that says Android Multi Tools V1.02b.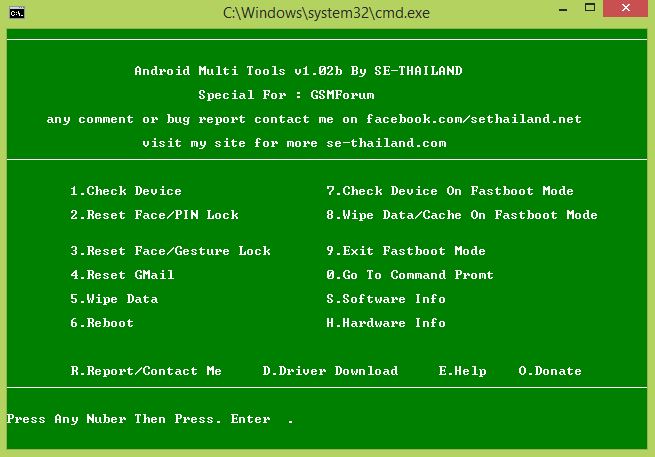 3. Connect your device that you are locked out of to your computer and make sure that the drivers are installed and the device is detected properly.If the device is not detected properly this could prevent the software from working, use option D in the software to find your driver.
4. Choose one of the options by number or letter and click enter, the options are explained below.
5. The tablet will reboot and the task that you chose should be completed.
If  you are seeing no change after the reboot you can try manually rebooting or trying another method.
What do the Android Multi tool options means and when to use them?
1. Check Device: This will confirm whether your device is connected to the PC or not, if not check your cable and drivers for your device.
2. Reset Face/PIN Lock: This will not delete your data and disable the face lock feature, works well with Android 4.X.X
3. Reset Face/Gesture Lock: Will also not affect your phones data, works on the pattern lock and face lock, after the software does its thing the Android device will accept any pattern to unlock. Works with Android 4.X.X and be sure to go into setting after and disable the pattern or gesture lock.
4. Reset GMail: This should reset your GMail login so as to allow you to login once more after you have attempted your pattern too many times and you are seeing the Too many Pattern attempt warning screen.
5. Wipe Data: This option will Wipe all the data from your device, much like the button combination method except you will not need to press any buttons. I like this as this still works even if your buttons are not working or you can never seem to get the button combination correct.
6. Reboot:Reboots the device to normal mode.
7. Check device on fastboot mode: Check device to see if it's in Fastboot mode.
8. Wipe Data/Cache on Fastboot Mode: This will also wipe your data and allow access to your device as option #5 and cache on Fastboot mode to resolve problems such as fixing your device that stuck on Android Boot logo or that's freezing and slowing down.
9. Exit fastboot Mode: as the name suggest used for exiting Fastboot mode.
0. Go to command prompt: Enters DOS prompt for manually entering commands for those who are familiar with DOS.
s. Software Info: Will give details on: CPU, Firmware and so on of your device.
H. Hardware info: Brings up info on the Camera, touch screen and so on of your device.
R.Report/ Contact Me: Links to the Facebook page of the creator.
D. Driver Download: Links to the Android drivers that helps with connecting your Android device with your PC and helps with communication between PC and Your Tablet or Phone.
Important Tip:
Your device must have the correct drivers installed for this to work, use option D in Android Multi Tools to help with Finding it.
For this to work you will need Root Access and enable Debug mode or fast boot mode.
Options 1-6,S,H can work with Debug Mode only,Option 7-9 can work with Fastboot Mode only.
That about Raps things up, as always if you found our articles interesting feel free to look around, your input is always welcomed in the comments and you can take things a step further by subscribing to this website and become a part of our family here at BlogTechTips until next time my friend take care.