So today I was doing my regular round of checking for updates and to making sure My Galaxy S8 was up to date when I saw a bunch of new updates from the Galaxy Apps store ready to download. They were all Bixby related and included: Bixby,Bixby Wakeup and Bixby Dictation. I was really excited as I have an international Galaxy S8 and finally the long-awaited Bixby update which would allow me to use the new digital assistant was finally here or so I thought.
I was really happy to give this new feature a test run. I clicked on the Bixby button and only the usual would happen where the Bixby home screen with the many cards would appear as usual would pop out with no assistant in sight. I could not find any new apps or features related to Bixby at all on my device. What was going on here?
Bixby Voice downloaded but not there: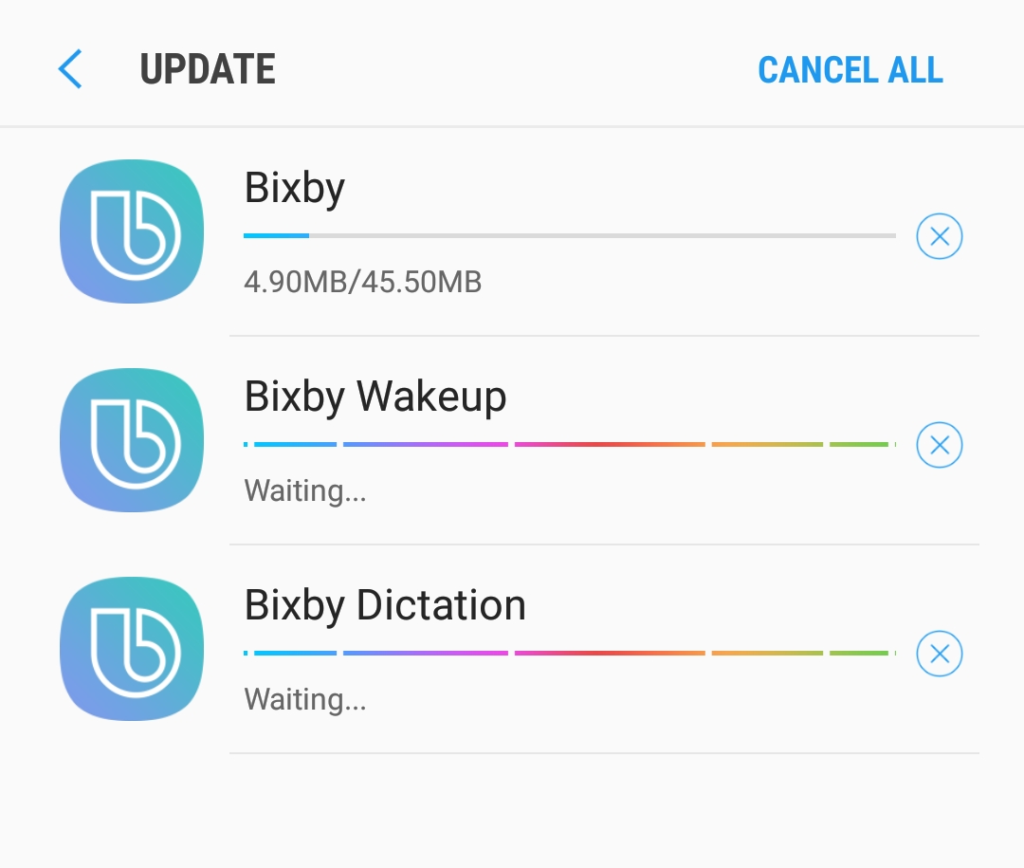 So as you may have concluded the feature was actually downloaded and you must be reading this article as you are in a similar situation and seeking answers. So I tried a few tricks such as:
1.Rebooting the phone-Did nothing.
2.Going into settings,Apps and finding Bixby voice ,then going to storage and clearing the cache and data and rebooting again.-This also did nothing.
You can stop troubleshooting the app as there is nothing actually wrong with the app.
Whats Happening here exactly?
So it seems after doing some investigation myself that Samsung while they have pushed out the update to many users who have International Galaxy S8 device and other Galaxy S8 and S8 Plus users, it seems that they have not officially launched the feature and are only preparing to launch. So as early prep work they have opted to push the install to devices ahead of time. So later on with a smaller update they can easily activate the feature,Bixby itself is a server side enable. As long Samsung doesn't enable the server for a country it doesn't work. (Evidence shown below).
So what you are seeing on your phone right now is a BixbyDummy or stand in until the app is ready for fully launching. The Bixby voice app itself is occupying 77.87 MB of storage thus my conclusion is that its fully featured but not active. Also if you look at Bixby voice under Apps and click on it and select data Usage you will see the : BixbyDummy reference as shown below with the screen shot of the data usage page of Bixby voice.
When will the Full Version of Bixby be released
fully

for everyone?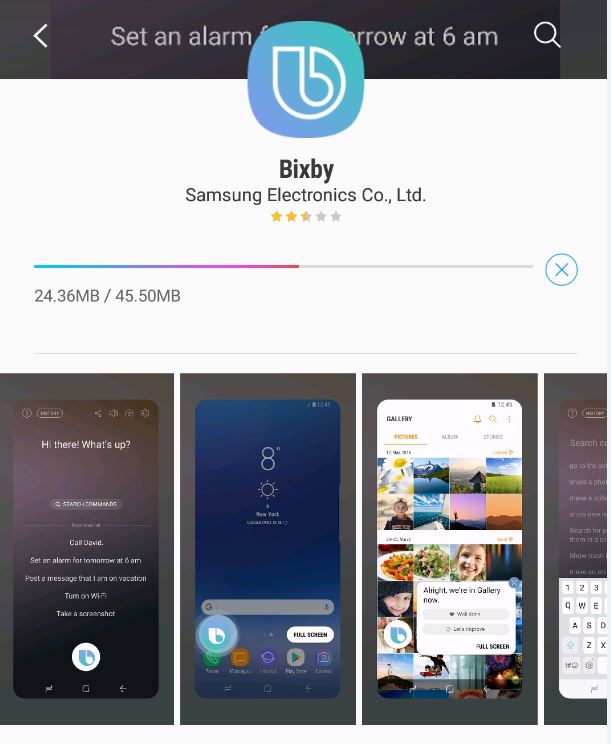 Well there is actually an indication buried deep within the Settings of the App as you can see on the picture below with the dummy reference it may be anywhere between August 1-31,2017 before we get the full version so that's not too long to wait. Wished they had not hidden the information all the way in the depths of the application indicating this is just a stand in update and if you were not looking carefully at the picture you might have missed it.
The date range of the 1-31 may just be regular data usage range as in other apps but its a strong possibly based on hints Samsung has been dropping all over the place such as in recent update of the description of the Contacts app.  So its obvious the full activation Globally will be soon either this month if we are lucky or in the coming month. My bet is on this month though.
This Data Usage screenshot is the Key
The following screen shot from the App below reveals allot about whats happening with Bixby Voice,do you see it?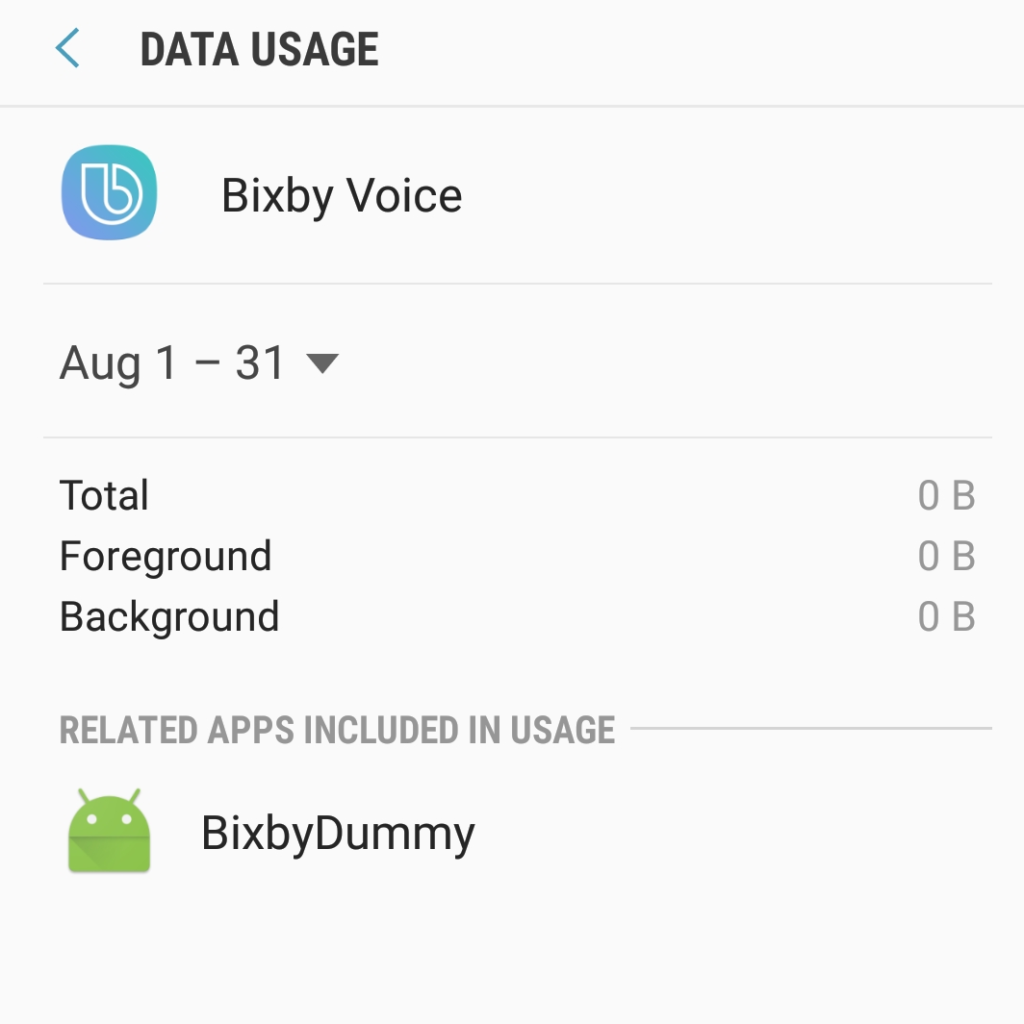 My Thoughts on This:
So guys it's another round of waiting once more for a feature that should have been on the Galaxy S8 and S8 Plus at launch. I really think Samsung should have at least warned users officially that the feature would be coming soon and what we were getting is actually in preparation for the launch. Instead of giving us hope and taking it away without even an explanation. That's not the way to do things, but I still love my device so this is just some honest harsh critique of what they could have done better.
So guys if you have any thoughts on this please share in the comments below.What do you think? Were you waiting for the update only to be disappointed by this latest development or will you wait patently until the full version is released?