So if you pickup the Nintendo 3DS XL SNES Edition like the one we reviewed recently. You may not be sure as how to download the free game that comes with your Hand held system in the form of Super Mario Kart. The Game itself is a port of the actual game that was released on the Super Nintendo Entertainment system back in the day. All this matches with the theme of the Nintendo 3DS XL SNES edition.
How to download Super Mario Kart for the Nintendo 3DS XL SNES Edition?
The game itself is not big and all you will need is an active internet connection and your Nintendo 3DS along with the Card that has the download code that came with your Game.
1.Go ahead and connect your Nintendo 3DS XL to the internet as shown here.
2.Once connected look on the second touch screen and look for the Nintendo eShop which is represented with the icon of a shopping bag.
3.In the eShop look in the upper left hand corner of the screen you should see a Menu option. Now go ahead and tap Redeem download code.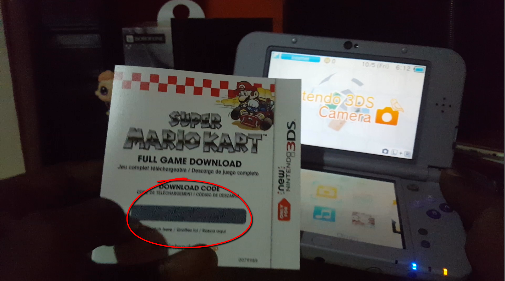 4.Look for the Card that came with your Nintendo 3DS that says: Download Code, this should be easy to find as it should have Mario on it or whatever other game that is given as they are downloaded the same way with download codes with these special edition game systems.
5. Enter the code and go ahead and redeem. You should be able to read the options and finish the process. Now go ahead and go back to the Home screen the game should show up as a gift box for you to open.
Video Demonstration
Did not quite get what I was saying? no problem go ahead and watch this video that's shown below.
Final Thoughts
So what do you guys think of the Super Mario Kart Game for the Nintendo 3DS XL? Well you can share your views in the comments below and do remember to always share our articles if you want to show appreciation. I have other content as well so please do take the time to check them out in the blog section.