Today I the unboxing of the kwikset smartcode 909 Electronic Deadbolt. A friend of mine picked this up recently and I decided to do an unboxing for those who want to know what the product looks like or whats included in the package.
Smart locks are the device of the future that will eliminate the need for traditional locks with keys. While this lock does have a key its mainly as a backup and you never have to use it unless you want.Bear In Mind also that this is just a unboxing with my impressions and not the review of the product.
What is the kwikset smartcode 909 Electronic Deadbolt ?
The kwikset smartcode 909 Electronic Deadbolt is a modern take on the traditional door lock. Never forget your keys or hide them again around the house as all you have to do to enter your apartment is to use your code that you have set. You can also grant others temporary codes and revoke access as you like.
This means you can allow others into your apartment by having a temporary code set for them and after they have done what you want such as a delivery, repair and so on you can remove that access code from the system. A lock has never been as smart as the Kwikset 909 SmartCode Electronic Deadbolt featuring SmartKey.
Whats Inside the Package?
Inside the package you will find:A contact card, Guide to setting up the Smart lock and other documentation about the product. After all that you will have the smart lock and all its parts. It comes disassembled and you will have to set things up and have it installed. If you are handy around the house you could do it with some time and patience but otherwise you may need a professional as you will need someone familiar with locks install and electronics.
You can watch the unboxing video above to see exactly what I mean.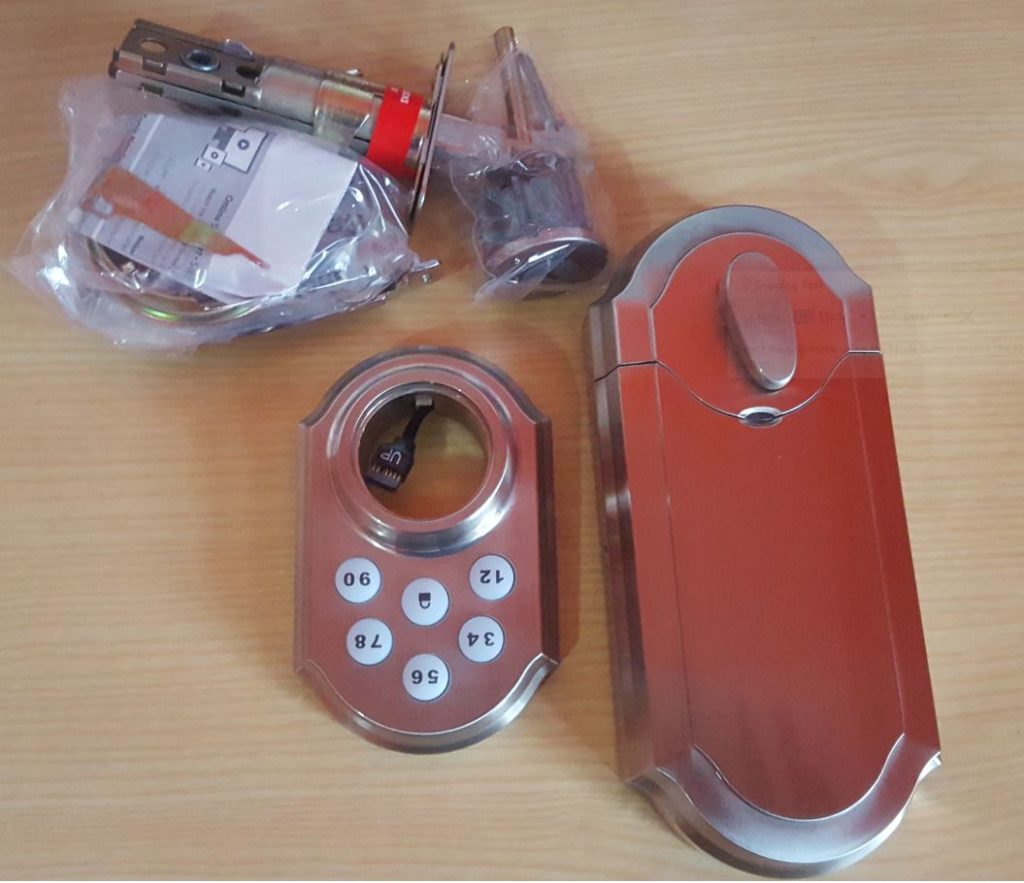 Initial Impressions:
The Kwikset 909 SmartCode Electronic Deadbolt featuring SmartKey is a well made product that seems to have been well thought out. I love the way it looks and will be investing in one as part of my security setup with my other devices I have around the house. Its a flexible twist on the traditional lock that has not been largely changed for centuries. With this new twist it more suited for the modern House where you may not want to carry around a whole bunch of keys.
So far I love this device based on my initial impressions. If you are interested in this device please check out the listing below.
Build Quality
The device has a really solid weight to it. Also the metal feels really durable. You get a great premium feel as you would expect from a high quality equivalent from a non-smart lock deadbolt. I must say that i really love it and would readily install it on one of my existing doors.
Where to buy?
You can purchase your smart lock below.