So I just got my hands on a Lenovo ideapad 100s and I must say it has some really nice curves. all jokes aside its a very lightweight 14 inch Laptop that's very portable and not as power-hungry as other Laptops offering great battery life. This makes it an ideal student carry along device. So if you are considering this laptop as sidekick here is why you should or should not buy it.Also note there are several variants on the market with slightly different features.
Laptop Specifications
N3050 1.60GHz or Intel Atom processor Z3735F or other variant
2GB DDR3L , 32GB/64GB eMMC flash memory
14 or 11.6″ LED backlight , Intel HD Graphics
Built-in Webcam , WLAN 802.11n , HDMI,USB 2.0 and 3.0 , Headphone , Microphone
Windows 10 , Optical drive not include.
The processor may vary from device to device as mine had a Intel Celeron N3050 processor instead of an Intel atom and mine was the 14 inch screen variant but essentially this is the same Laptop through and through.I however recommend the variant that I have as the better of the set for budget buyers.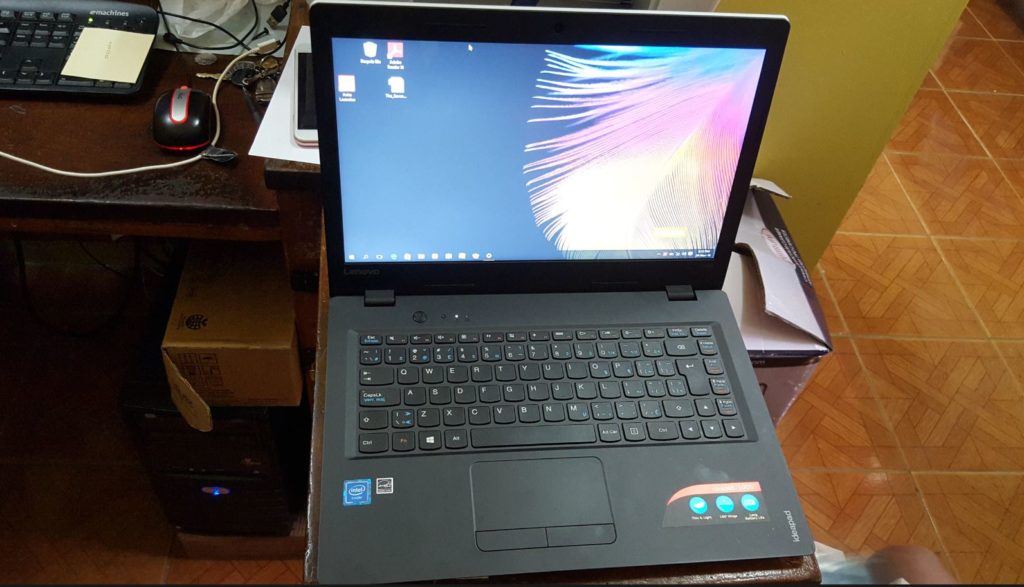 What to expect from this Laptop
The biggest thing this Laptop has going for it is affordability. If you are on a budget then you have made one step in the right direction as this device is for the budget conscious buyer. Were is excels again is in the design category as it looks nice and is very light and makes moving it around great. At 14 inches you only need throw it into a bag and you can go without much afterthought.
This thing will not impress anyone with its performance but that's not why you would get a Laptop like this. Editing and creating word and excel spread sheets is where this Laptop rules. You can even consider doing multimedia on it no problem. Videos will play smooth and give you great performance. The speaker are adequate and loud enough unless you are really into high quality audio your ears will not mind the sound.Please don't ask about the gaming performance as that will not get you anywhere, only the most basic of gaming can be done so this will not run any high-end games unless they are from 6 years ago and then you can't really call them high end.So put that though to rest, solitaire any one?
The Bad
You must expect that you had to trade something for this level of affordability. So here whats missing or just plain sucks. The hard drive is just barely adequate or if you get another variant with a smaller hard drive then  that will only hold the operating system and very small space remaining after that. So that's only 32 GB of hard drive space which is too small for anything. So you better invest in an External Hard drive to make up for this Laptops inadequacy or you will be running out of space fast especially if you go for one with 32 vs 64 GB storage.Battery life is OK for regular tasks but if you attach a bunch of external devices and push this device to its limits the battery will drain fast. So the battery life is only good under normal usage.
Conclusion
Get this Laptop for basic tasks. Anything other than that you will be disappointed. This thing is bare minimums and cuts it very close to being borderline …not sure what to say but you get my drift. With that being said for what it is I say go for it for the basic tasks, if that does not suit your needs look on and never look back.If you are looking for a better Laptop with better performance I suggest the Lenovo Ideapad 100 which is the same Laptop but with none of the performance constraints.
What I like about it:
1.Design and lightweight feel.
2.Portability.
3.Battery life.
4.The price
What I hate:
The small hard drive,missing DVD drive and the processing power.
Continue Reading we have even more Tips for you: